About discount essiac tea
want to know more about discount essiac tea?
The Paulhus family created this website as a way for people to obtain this healthful, immune-supporting detox tea at a low cost. Because we ship directly to customers, we are able to offer the highest quality, authentic organic essiac tea at discount prices.
***We use the entire sheep sorrel plant, including the roots, in our formula! It's 20% root.***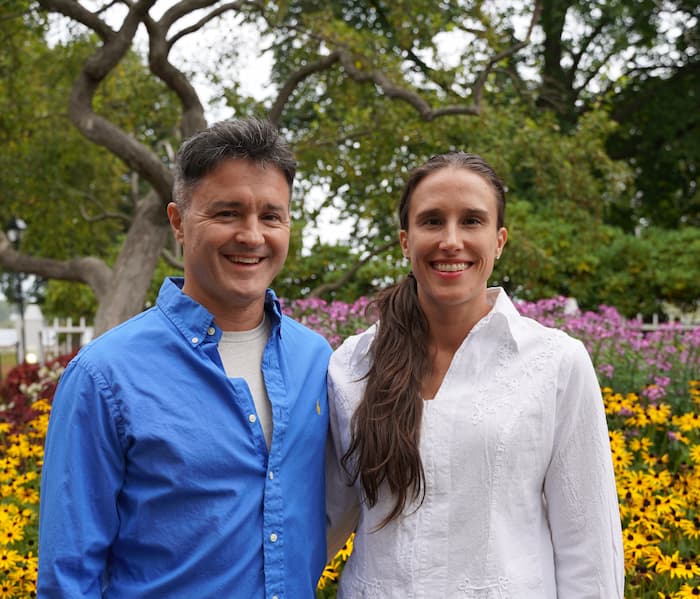 Gina and Bryan Paulhus, owners of Discount-Essiac-Tea.com make a great team.
Bryan has over 30 years of experience manufacturing essiac and now provides full-time customer service. He is the one who will answer the phone if you call. He has spoken extensively with many cancer patients and with many diabetics who use essiac, as well as other individuals who use essiac as they seek to improve health. He can help pass their experiences onto you. Bryan also worked alongside Dr. Charles Brusch, Rene Caisse's research assistant. Read more about the research on essiac tea that Rene Caisse and Dr. Charles Brusch performed here.

Gina Paulhus is a Certified Personal Trainer and a Certified Nutritionist. She is also a Pregnacy and Postpartum Corrective Exercise Specialist. She has her Bachelor's degree from UMass - Lowell and is a two-time author. Gina owns Home Bodies in-home fitness training and supplements and has thoroughly researched and studied essiac tea. Gina wrote all of the articles on this site and also produced many of the videos. She created this website and she is the one who writes back when you send an email. See more about Gina on LinkedIn.
Gina and Bryan both respond to social media comments and messages. You can follow us on Facebook, Twitter, YouTube, and Instagram.
Our Essiac Tea has been featured in Ty Bollinger's Documentary The Truth About Cancer. We also supply hundreds of naturopathic doctors, chiropractors and functional medicine doctors who prescribe our essiac tea to their patients. We take our own essiac every day. We also have given it to family and friends with great success.

More About Discount Essiac Tea: How This Website Was Born.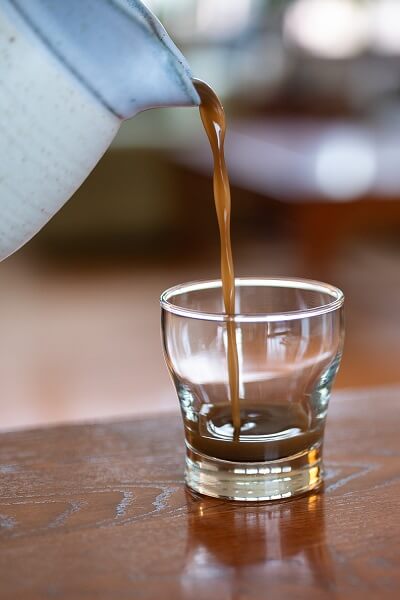 We specialize in essiac tea.
Bryan first started making essiac over thirty years ago. He witnessed firsthand many seemingly miraculous recoveries and was impressed with what he saw. He's worked with essiac every since.

Gina became interested in health and fitness as a way to improve her athletic performance growing up, and eventually turned her passion into a career. However, Gina didn't know much about herbs at that point in her life.
Bryan introduced Gina to essiac tea as a general health supplement back when they were dating (and now they just celebrated their 15 year Anniversary)! Gina experienced greatly improved health after initiating use of essiac tea including going into remission from SLE (Lupus) that affected her digestive tract. She also saw a great improvement of her circulation disorder (similar to Raynaud's) that no doctors had been able to figure out. She was very interested in learning more about essiac tea and figuring out how she could help out with the business.
We Provide Organic, Authentic Essiac Tea - the same as rene caisse used.
Our formula is the same formula that was perfected through research by Rene Caisse and Dr. Charles Brusch. Visit this page: Proof We're Authentic to read more about our formula. We use organic herbs from highly reputable herb companies. We have many hundreds of testimonials posted for a huge variety of conditions. Check them out, listed in alphabetical order here: Essiac Testimonials.

It is important to us that we stand behind our product. We offer a Money-Back Guarantee to help prove to you just how much we believe in our essiac. It's highly unusual for someone to be dissatisfied with the product - but in the event that you are unsatisfied you'll get your money back every single time. Read more about Our Guarantee here.
We have used this product for our own family. Bryan's father suffered with stage 3 lung cancer. He tried chemotherapy but didn't have very good results. He decided to stop the failed chemo treatments and use only essiac tea. After using the tea for just over six months, he went back to his doctor and the cancer was gone! Bryan's father didn't change his diet (which unfortunately was super unhealthy) or do anything else besides take essiac.
We Are Proud That We Sell Essiac at Discount Prices -  Without Compromising Quality.

We understand all to well what it is like to be sick, or to have a sick family member and feel taken advantage of by alternative choices that don't really work. Bryan's brother Brent Paulhus suffered from ALS (Lou Gehrig's disease) for many years and we went through tens of thousands of dollars looking for a way to help him with his condition. We never found it (unfortunately, essiac doesn't do much for ALS).

It was Brent's dying wish that we made sure we never, ever take advantage of another family in need. We honor that wish by providing the best essiac money can buy at the best possible price, and even giving essiac away for free or for reduced cost if someone has a dire financial need. All you have to do is ask. We also carry a 110% Price Match Guarantee that our product is the best price anywhere. You can also see for yourself how buying essiac from us is a much better deal than buying on Amazon!
We are available by phone, email and messenger 7 days per week. We are passionate about helping and taking the time with you that you need. We understand that choosing between herbal teas can be a confusing proposition - and that sometimes it seems there are no clear answers. We are here to support you and guide you so that you can make the absolute best decision for you, your family and your health. Reach out anytime.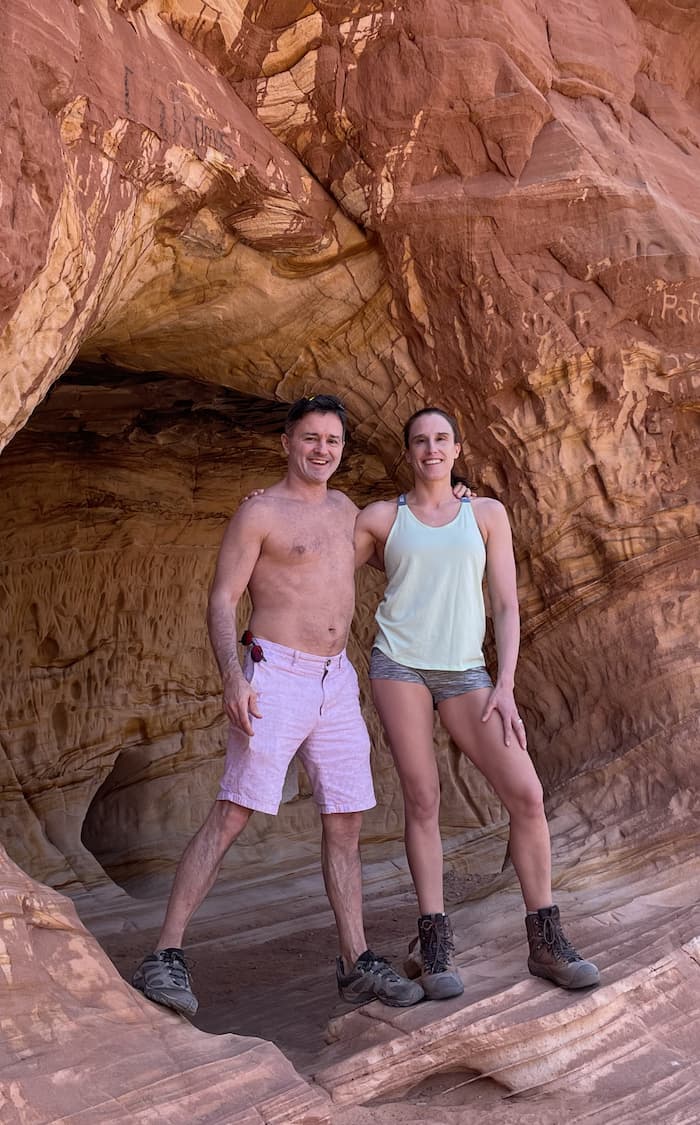 From our family to yours!
Gina and Bryan Paulhus
Owners, Discount-Essiac-Tea.com
Are you a practitioner or industry expert who would like to collaborate with us?
Let's chat. We'd love to hear from you!
do you have any burning questions about essiac tea?
Drop us a line. We'd love to answer your questions.