the essiac report by richard thomas is a must-read for anyone wanting the truth about essiac from a third party
this book provides pictures and documents that demonstrate our family's connection to rene caisse and dr. charles brusch.
Our essiac is tea comes directly from the research presented here in
The Essiac Report.
The book features pictures and documents of Rene Caisse and Dr. Brusch performing the reserach on essiac tea from the years of 1959 to 1967.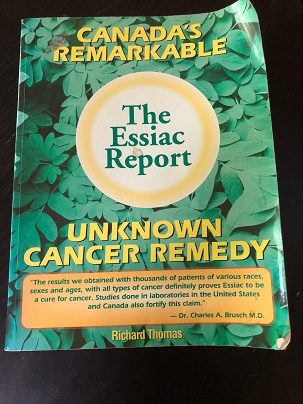 Our friend Arthur David first connected us to Dr. Charles Brusch back in 1986.
After being featured on the Cathy Burnham television show in 1992 for our work with essiac we established distribution under the guidance of Dr Charles Brusch to keep the prices reasonable and affordable.
We are still guided by the spirt of Dr. Brusch in our work today.
You will notice the letter of authenticity on our site.
Click here to view that letter now.
more about the Essiac Report
"The Essiac Report is an incredible resource for anyone wanting to learn more about this wonderful herbal blend.
There is so much misinformation out there on essiac tea that it's hard to know who to believe. Many websites are selling outdated versions of the formula and charging exorbitant prices. In addition, many sites are selling capsules and tinctures which were never a method endorsed by Rene Caisse, the Canadian nurse who first brought Essiac into widespread use.
If you're confused about eight herb Essiac versus four herb Essiac and which is best (hint: it's the eight herb tea!!) this book is for you.
If you're looking for a purely objective source, this is it!
"The Essiac Report" is "the true story of a Canadian herbal cancer remedy and of the thousands of lives it continues to save."
There is a prologue, 3 sections of history, an epilogue and an appendix which includes testimonials. You can
read it online for free here.
Note:
if the price is super high, just perform a search on Amazon for
The Essiac Report
as prices fluctuate frequently among sellers.
The book contains the full history and background of Essiac, including many pictures.
It will be your go-to resource for the facts in regard to Essiac tea.
This book review on Goodreads is written by one of our customers.
It contains a personal testimonial on her use of Essiac as well as her opinion on this and other Essiac books out there.
Here is another review on this book:
Total inspiration!
"I first purchased this book probably 15 years ago. It was the most informative I have ever read. The testimonials were phenomenal. Because I believed in this book so strongly, I decided to give it away to anyone that was receptive and I would purchase yet another and another."
not interested in reading the whole book the essiac report?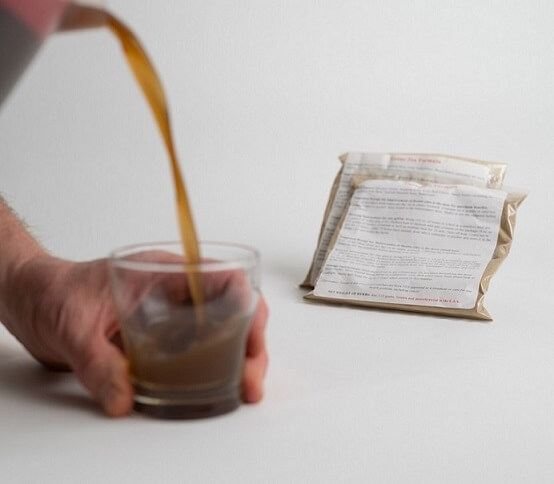 No worries. You can read a condensed version of the history here. You can also see our proof of authenticity here. 
purchase your own supply of genuine eight herb essiac today.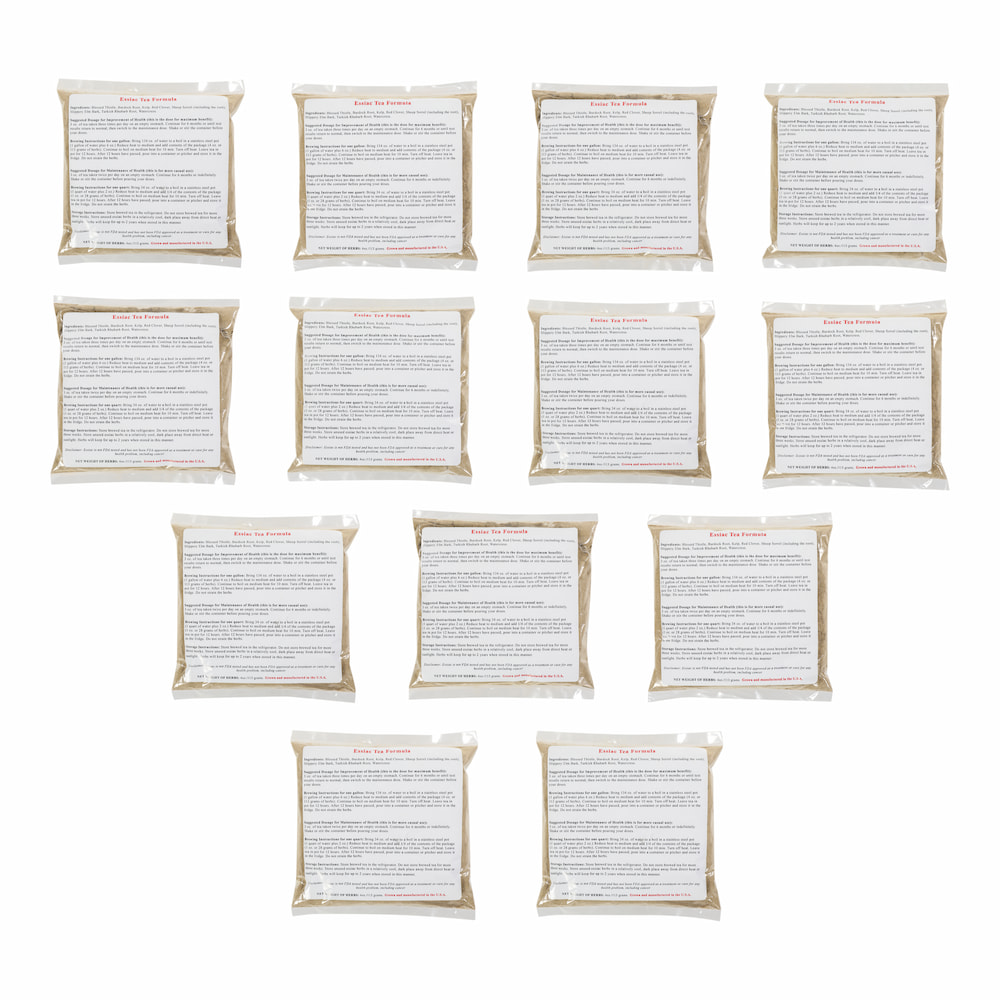 Here is our most popular essiac tea order:
THIRTEEN (13) 4 oz. packets of essiac blended herbs including the sheep sorrel root in convenient packets that make one gallon each. It's a six month supply!
Our essiac takes just ten minutes once every two weeks to make
- it's as easy as making pasta, and it's the exact same herbs and methodology recommended by Rene Caisse.
You can read more about why Rene Caisse recommended and used powdered herbs
by clicking here:
Rene Caisse and Powdered Herbs.