SIGN UP FOR ESSIAC TEA SPECIAL OFFERS AND NEWS today (it's free!)
and receive a free essiac tea users guide, too!
Subscribe to our Essiac Tea Special Offers Newsletter today! You will receive site updates and special offers. We only send out about 4 issues per year, so don't worry about us cluttering up your in-box. We also want to reassure you that we never share information with third parties.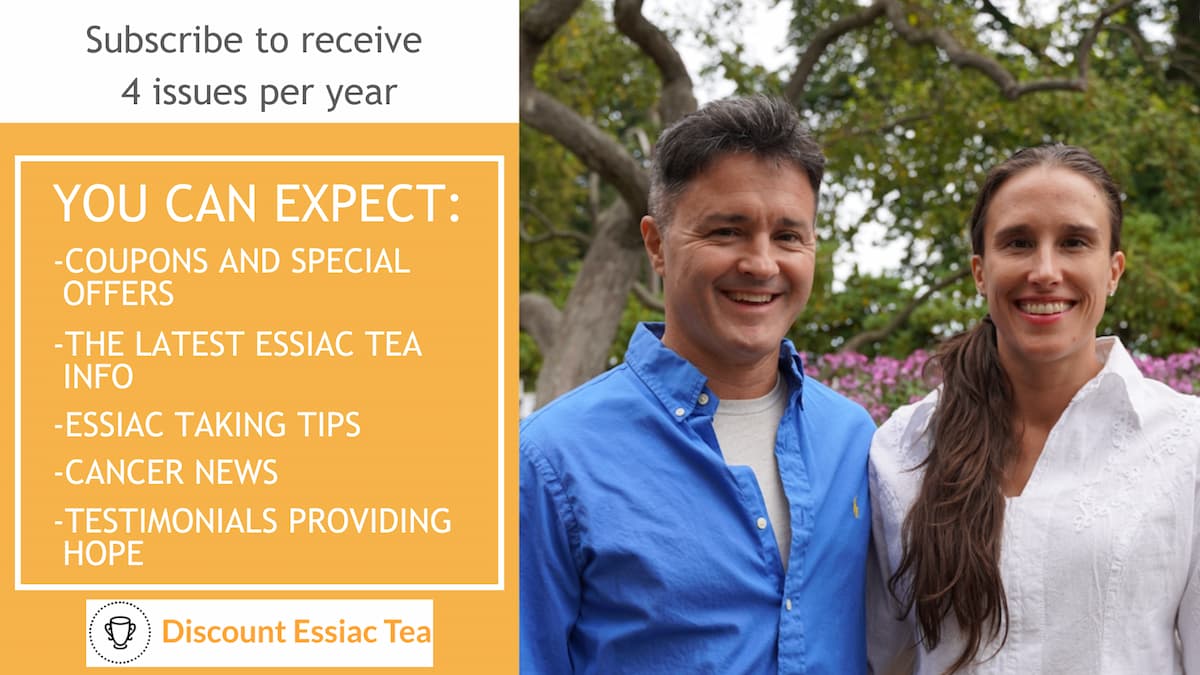 what can you expect in this essiac tea special offers newsletter?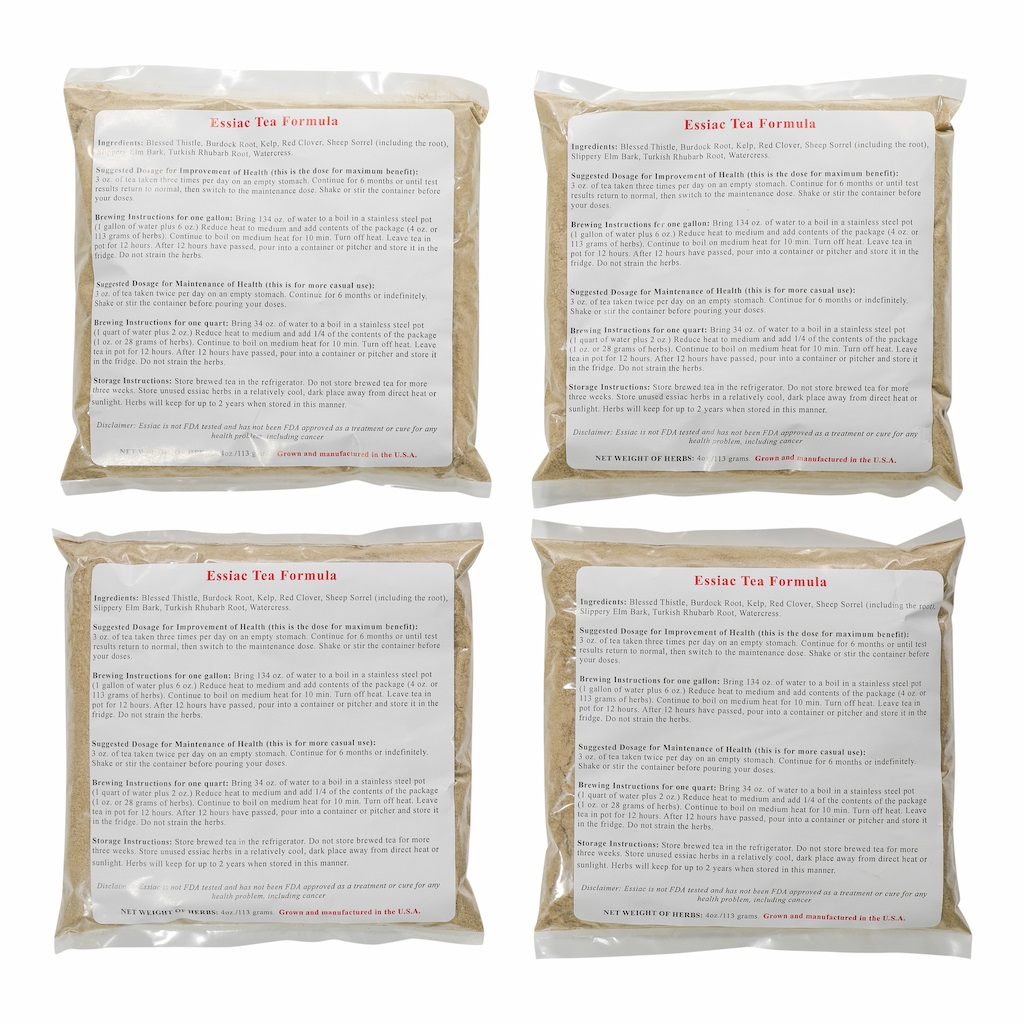 Coupon Codes:
We offer these from time to time, ranging from Percent Off sales to Free Shipping.
extra savings available if you can submit something to us!
We accept testimonials, how-to-guides, or any other video you create about essiac in exchange for large coupons or free products. If we don't have a special running right now, contact us! Chances are we can come up with something for you to send to us in exchange for discounted or free essiac. We love showing our users with their essiac!
we include health news
We sometimes send health articles that we think might be relevant to you, on topics ranging from nutrition to exercise to alternative therapies. Many of them are focused on folks who are battling cancer.
essiac tips and tricks
We will share our best secrets with you on how to maximize your use of essiac. These can be fun to read or to pass along to friends and family. We include some of them in most of the Essiac Tea Special Offers Newsletters we send out.

a quick word on why we don't have tons of sales all the time.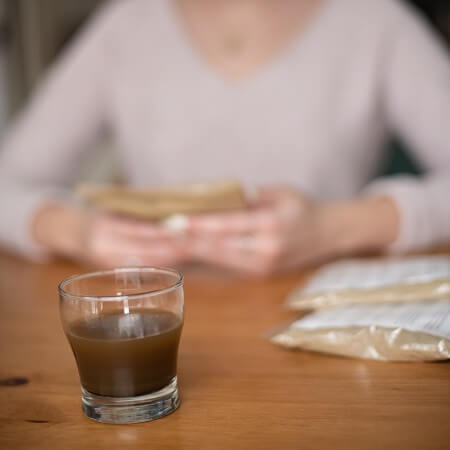 Rather than make your wait to order for when we have a sale, we want you to be able to buy affordable essiac tea that costs less than $1 per day to use anytime.
Our priority is to keep our prices low every day, rather than artifically mark up our prices only to offer frequent sales. The reason is that people can't plan on when they will need essiac. They can't always wait for a sale when they aren't feeling well.
By keeping prices low every day, we don't cause distress for those who need to wait for a sale. That being said, if you have financial need simply
contact us
. We will find a way to get you essiac even if you don't have any money right now. We would rather that you have the tea - even if
we
have to pay for it.
essiac tea testimonials
We love sharing the results our customers send in to us. It really makes our day to read all of them. If you'd like to reach accounts from other customers who have the same condition as you, please visit:
Essiac Tea Testimonials.
The stories are listed in alphabetical order by condition. Sprinkled throughout you'll also see videos associated with some of them. They are great to read if you're looking for some inspiration.
here are a few recent headlines to give you an idea of what you can expect...
      Medical Researchers Give Their Two Cents on Essiac Tea in this Exclusive Zoom Recording
      She Was Left For Dead...But Learn How She Surpassed All Expectations from Her Doctors
      Learn Why Sheep Sorrel Root is to Critical to the Effectiveness of Essiac Tea
Want to be sure you don't miss out on coupons?

sign up for our newsletter. You'll also RECEIVE A FREE GUIDE on HOW ESSIAC CAME TO BE AS WELL AS WHAT TO EXPECT WHILE using essiac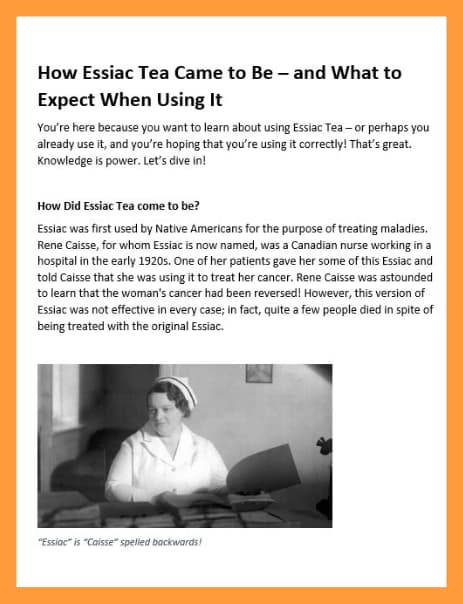 We always respect your privacy by never sharing emails. We only send about 4 issues a year, so no worries about us flooding your inbox!

Connect with us on Social media