The Six Reasons Why...
You Should Accept No Substitute
When Looking for Real Essiac Tea.
Our Essiac was featured on Ty Bollinger's series
'The Truth About Cancer'
Click here to see a photographic timeline of our lineage to Rene Caisse.


1. We use powdered organic herbs and recommend that you leave them in the tea rather than strain them out--even though it would be easier and cheaper for us to do it the way everyone else does.

Most other essiac companies provide whole herbs and ask that you strain them out after brewing. The problem with straining the herbs is that you don't ingest the actual herb particles which also contain beneficial properties. It's healthier to eat an orange than to drink orange juice--and it's the same for essiac. When you're using essiac to improve your immune system and work on detox, you don't want to cut any corners. You want to do it right!


***We use the entire sheep sorrel plant, including the roots, in our formula! It's 20% root.***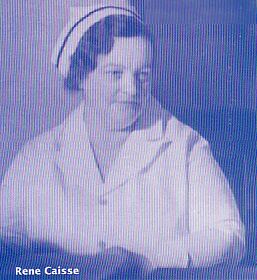 Powdered herbs cost more, and it takes more explaining from us why our tea looks 'different.' But we insist upon selling essiac the right way because the tea will be more effective. We are in this business for the long haul, not to just make a quick buck. And we genuinely want you to get well!! 


2. Our business model is dependent upon repeat customers. If you don't get well, we go out of business, plain and simple!

Advertising online costs a lot of money these days. We lose money on a new customer's first order because advertising costs are so high. But that's okay with us, because we know you will get such great results with our essiac that you will continue to order more and/or refer friends and family. 

The fact that we are dependent upon our product doing what we say it will ensures that we deliver the most top-notch, high quality product to you, every time. In the supplement industry it's common practice to replace high-cost ingredients with cheaper ones to increase profits or keep prices lower than the competition. Because we rely on the repeat business, this would never work for us financially, not to mention ethically! 

We also refuse to cut corners on customer service. Although it costs more to offer you a toll-free phone number and e-mail support 365 days per year, we don't mind because our goal is for you to be 100% comfortable with your decision to use our essiac. We understand that many people taking essiac have been diagnosed with a serious illness, and we respect that your need can't always wait until Monday morning. 


3. We refuse to resort to using marketing ploys and scare tactics to entice you to buy our essiac.

People wonder how we can charge so much less than the average essiac company. They wonder how we can possibly be selling the same thing. Here's the secret--a bag of herbs simply doesn't cost that much! Other companies scare you into believing that their essiac is somehow 'better' than 'cheap imitations' to justify their higher prices. It's a bunch of hogwash!

We realize it is scary to have a health problem and wonder what type of treatment is best and who to trust. We understand it is scary to order something over the internet and not know what you're getting. We will talk to you in person and answer any questions you may have. We are genuine; we are the real deal. If you live close by you are welcome to stop over and say hello. We are real people who just want to earn a decent living helping other people. We don't need to become millionaires and we have no interest in ripping you off. We even donate essiac to those in financial need. More than anything we want you to get well. We have people in our family who had cancer and who have major health problems. We understand. Everyone deserves to have the ability to boost their immune system function and detox their body when needed.


4. We DO stand behind our product the most powerful and convincing way we know how--with a 100%, No-questions-asked Money-Back Guarantee.

We know our essiac is the best that money can buy. We have taken all the risk away from you because we stand firmly behind our essiac with our
100% Money-Back Results Guarantee and our 110% Price-Match Guarantee. Let all the risk be on us. You have enough to worry about without having to worry about getting "scammed" with essiac that doesn't work. When is the last time you've seen an herbal tea, vitamin or some other dietary supplement Guarantee that your health will improve or you get your money back? That is how confident we are in our essiac! If only you could be a fly on the wall at our office when we take your calls detailing how well you all are doing.


5. We never artificially raise prices only to have big "percent-off sales."

We simply keep our prices low every day. We realize that when you need essiac, you need it NOW--you cannot wait until we decide to have a sale. We don't want you to be forced to pay a higher price because you are desperate to get essiac right away and we have no sale going on at the time. And--when you see essiac from other companies on sale, you will find that it is STILL higher than our regular every day price.
We Price-Match-Guarantee it!


6. Our customers are so thrilled with our essiac that they are willing to talk to you in person about their experiences!

We have a list of customers available by phone and e-mail if you would like someone to talk to who has been in your shoes and taken essiac. Click here to contact us if you would like to request additional phone numbers and e-mail addresses from our customers. 
Please note: This product is not always a quick fix. Improving your immune system and detoxing takes time. Give it a full six months before you make a judgement. However - many people do start feeling and doing better right away!

Click here for answers to other Frequently asked questions about essiac.

Become a FAN on Facebook!