Become an Essiac Affiliate Today.
Many people ask how to become an essiac affiliate. Recently we created an easy way for you to do just that.
Many alternative medicine practitioners have websites with visitors who may be interested in essiac tea. In the past, you had to purchase essiac from us in order to sell it to these customers.
However, now there is a way that is easier for everyone to become an essiac tea affiliate.
All you need to do is sign up at the link below. After you become an essiac affiliate, you will earn 15% of the price of each product when one of your website visitors clicks on our link and purchases essiac on our website.

Become an essiac tea affiliate today.
Why Become an Essiac Affiliate?
1.  No dealing with inventory or shipping products. Let us do all the work, while you focus on providing value to others who are looking for alternate health solutions. Earn money each and every time someone purchases essiac due to your recommendation of our website. Eliminate old or unsold inventory and extra time and money spent on supplies and at the post office. Avoid losing shelf space if you have a store.
2.  You're recommending essiac anyway. All it means when you become an affiliate is that you will earn money (well deserved) for pointing others who need help with their health in the right direction. Becoming an essiac affiliate really is a no-brainer for someone like you.
3.  Stay focused on your business. This affiliate program is so easy. There are no fees and no minimums. The worst thing that could happen after becoming an essiac is affiliate is that you won't get a ton of sales. However, every little bit is worth it! Sign up today and see what happens. You might be surprised!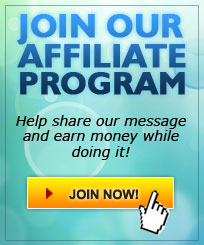 We already have hundreds of people reselling our essiac all over the US and the world. This affiliate program is new (launched in April of 2017) and the sooner you get in on it, the better. We expect to have 50 affiliates by the end of the year and several hundred a few years down the line.
Let's face it--western medicine, as incredible as it is, is limited. They have many tools for our use, but some of them don't work for everyone. Some of them cause horrific side effects. Some of them are too expensive. Let's make the world a better place by sharing our knowledge of nature's remedies. Not only will it help you earn income, but it will make you feel good--because you will be making a difference. Become an essiac affiliate today!