essiac Press: See where discount-essiac-tea.com has appeared
We have compiled all of our essiac press here for your convenience.

rene caisse and dr. charles Brusch research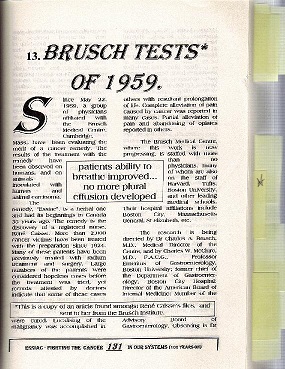 This magazine discusses the research performed by Dr. Charles Brusch and Rene Caisse at the Brusch Medical Research Center from the years of 1959 through 1967. Through their research they found a formula that surpassed all others - and that was an eight herb formula. That is the same formula we still use today at Discount Essiac Tea.
more recent essiac press for discount-essiac-tea.com
3 Amazing Essiac Tea Benefits
There are a number of amazing essiac tea benefits from promoting detoxing to immune support and more. If you are looking to improve your health, you'll definitely want to add essiac tea to your daily regimen.
Vox Nature: Myths and Misconceptions About Essiac Tea...Busted
Much confusion surrounds the topic of essiac tea. Countless companies are selling counterfeit versions, so it's hard to know who to trust. In this article, you'll learn what to look for to determine if the essiac in front of you is legitimate or not.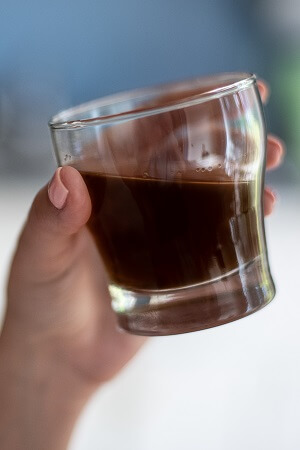 Once you add essiac to your routine, you won't want to go back!
check out our pinterest account for more essiac press
On Pinterest we have a bunch of our favorite articles from our site, as well as articles written by health professionals about our product.
Discount Essiac Tea on Pinterest
check us out on facebook
On Facebook we post interesting essiac facts, testimonials from customers, and health articles. We love to interact with you on Facebook. Please give us a like!
Discount Essiac Tea on Facebook
visit us on instagram
On instagram you'll see sales, essiac tips, and even some personal photos from Gina and Bryan. We'd love to get to know you better! Head on over to Instagram and give us a follow.
Discount Essiac Tea Instagram
follow us on twitter
We post essiac articles on twitter regulary. We also retweet health information we find useful.
Essiac Tea Remedy on Twitter
If you see any essiac articles or you think we would be interested in, please let us know: contact us. And if you encounter an article that you are not sure about, and you'd like us to take a look to see if it's accurate, you can contact us about that, too.