check out our industry-exclusive essiac tea price match guarantee
Our Essiac Tea Price Match Guarantee
Lets You Buy With Confidence!
Our 110% Essiac Tea Price Match Guarantee is something that we really pride ourselves on. We want to make sure you get a great deal on essiac - in fact, the best deal on sealed and labeled essiac in the industry! 

***We use the entire sheep sorrel plant, including the roots, in our formula!***


We will beat the price of ANY other essiac company who offers the same size sealed and labeled* essiac herb order for less - in fact, we will not only match their price, we will BEAT it by 10% just to prove to you our commitment to offering the best value on essiac anywhere! 
here is the way our essiac tea price match guarantee works:
Simply place an order for essiac tea from Discount-Essiac-Tea.com. If you have found the same size order of sealed and labeled herbs from another company for less, let us know in the "comments" section of your online order, or you can always call or email. If you call, the phone number to use is 978-504-9517.
We will not only match the price, but beat the price by 10% (or issue you an appropriate partial refund). In fact, if you order from us and find essiac being sold for less for up to 10 days after you placed your order, we will STILL honor your request for the appropriate refund. If you prefer, we can instead send you extra product in your next order to account for the difference we owe you.


*This price match guarantee is for essiac in comparable packaging - not for essiac you might find in bulk bags. It's also not for four herb essiacs which are cheaper to produce and have not been proven to be as effective.
order our most popular size of essiac tea today
Our essiac takes just 10 minutes to make once every two weeks. It costs less than $1 per day to use.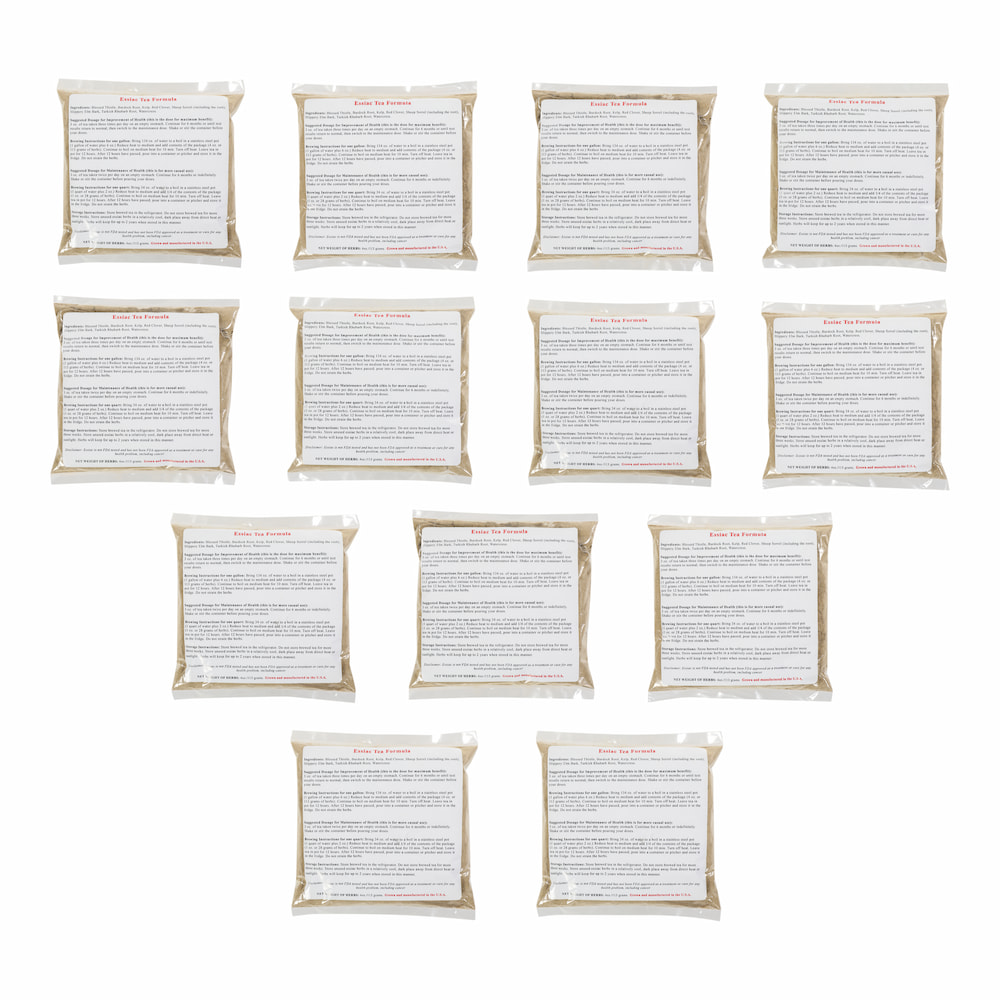 Click here to order our most popular supply of essiac tea for $179.97! It will last six months at the Aggressive/Improvement of Health dose and costs less than $1 per day to use.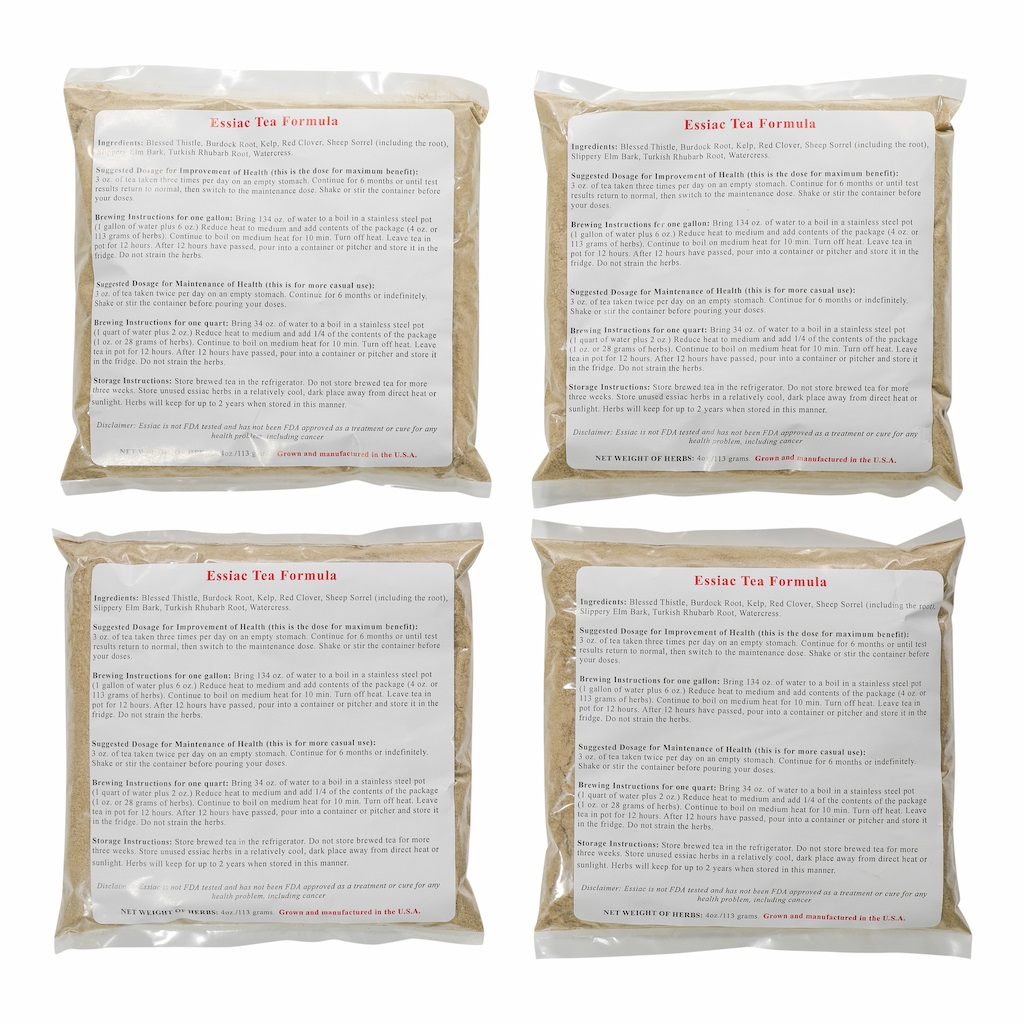 If you'd rather start small, you can order 1 lb. of essiac in four 4-oz. packets for $68.97 by clicking here. This order lasts two months at the Aggressive/Improvement of Health dose, or three months at the Maintenance dose. If you're not sure which dosage you need, click here to learn.
---
Disclaimer: Essiac is not FDA tested and has not been FDA approved as a treatment or cure for any health problem. We do not represent it as such on this site. You must determine whether essiac is a product you should pursue. We have provided accounts and descriptions that represent the opinions of a variety of experts as well as actual users of essiac. We believe that our formula is the best that money can buy. However, we do not endorse anything on this site as medical fact.