get your free essiac tea users guide today and become an expert in all things essiac!
you'll also receive coupons and special offers.
Our Essiac Tea Users Guide is free to everyone who subscribes to our Essiac Tea Special Offers Newsletter. You will receive essiac news, tips and special offers. We only send out about 4 issues per year, so don't worry about us cluttering up your inbox. We also want to reassure you that we never share information with third parties.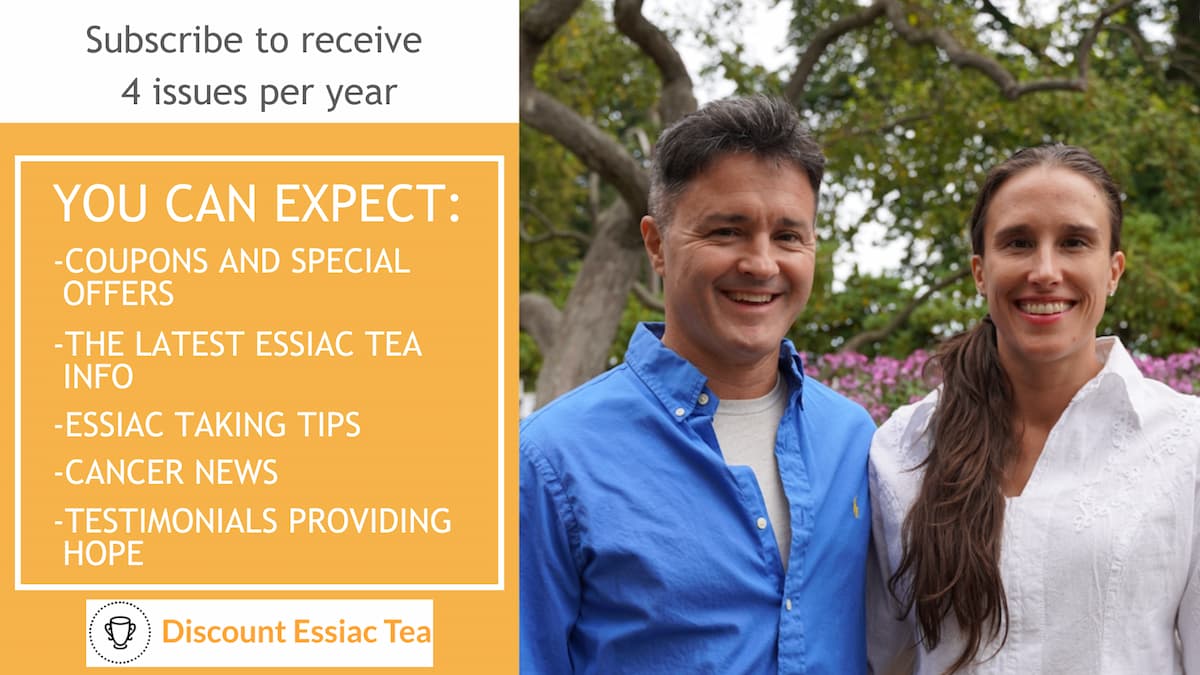 what can you expect in our newsletter?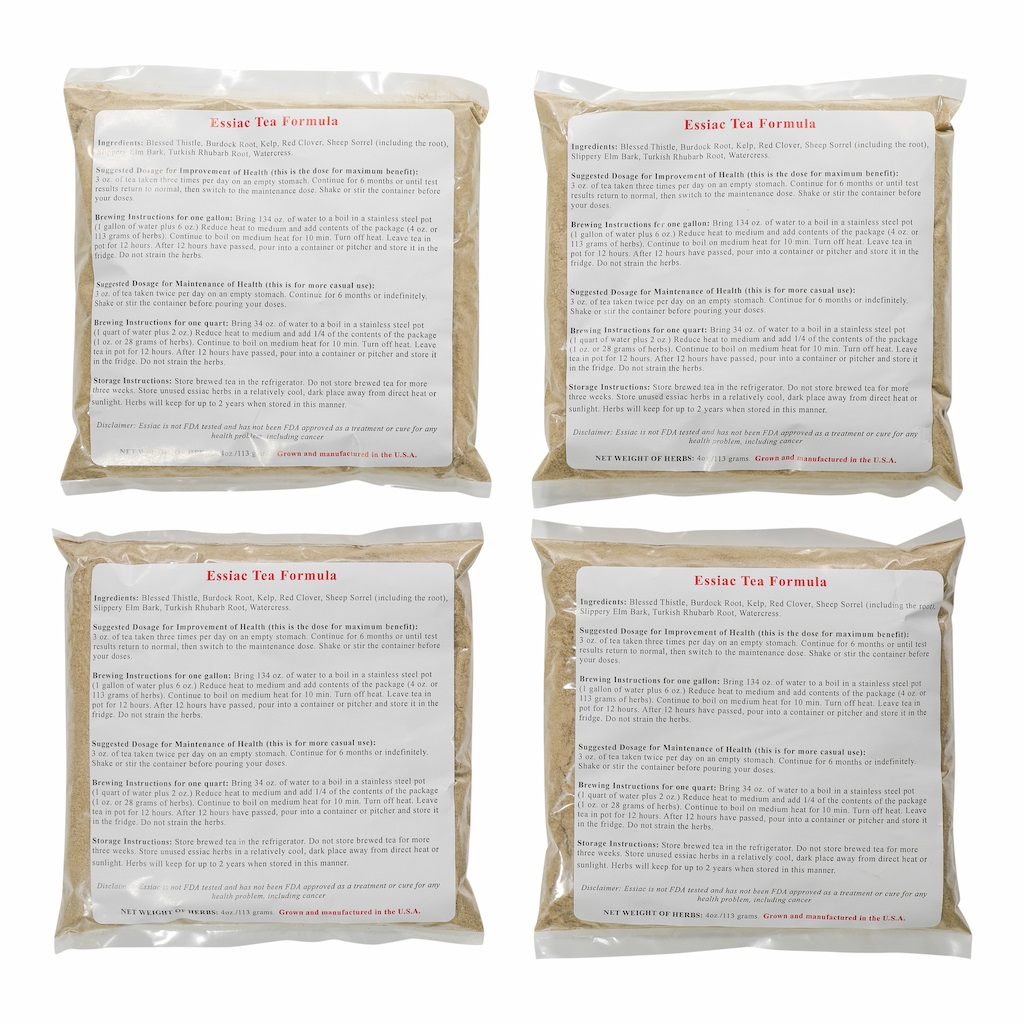 Coupon Codes:
We offer these from time to time, ranging from Percent Off sales to Free Shipping.
extra savings and free product available if you can submit something to us!
We accept testimonials, how-to-guides, or any other video you create about essiac in exchange for large coupons or free products. We love showing our users with their essiac! We also love testimonials, either from you or you explaining a testimonial of a loved one.

we include health news, too!
We will send health articles that we think might be relevant to you, on topics ranging from nutrition to exercise to alternative therapies. Many of them are focused on folks who are battling cancer. Forward the emails to loved ones who you want to be sure lead healthy lives, too! I am sure they will appreciate it.
you'll learn our best essiac tips and tricks
We will share our best secrets with you on how to maximize your use of essiac. These can be fun to read or to pass along to friends and family. We include some of them in most of the Essiac Tea Special Offers Newsletters we send out. You'll also see our social media accounts if you'd like to follow us and join in on the Essiac conversation!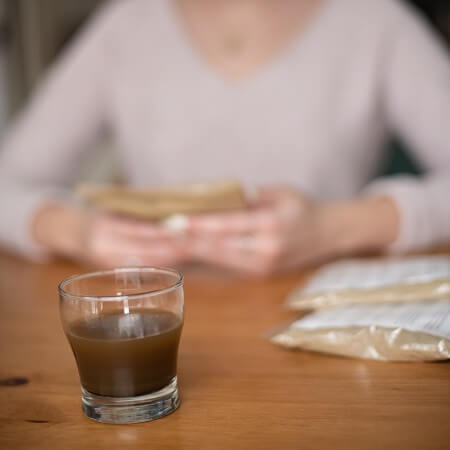 Rather than make your wait to order for when we have a sale, we want you to be able to buy affordable essiac tea that costs less than $1 per day to use anytime.
Your essiac tea users guide will truly be a one-stop shop to get you on the fast track knowing all there is to know about this herbal tea
The Free Essiac Tea Users Guide will be an invaluable resource for you to become an instant expert in essiac tea. It's only available free to subscribers! Don't miss out.
Want to be sure you don't miss out on coupons?

sign up for our newsletter. You'll also RECEIVE A FREE GUIDE on HOW ESSIAC CAME TO BE AS WELL AS WHAT TO EXPECT WHILE using essiac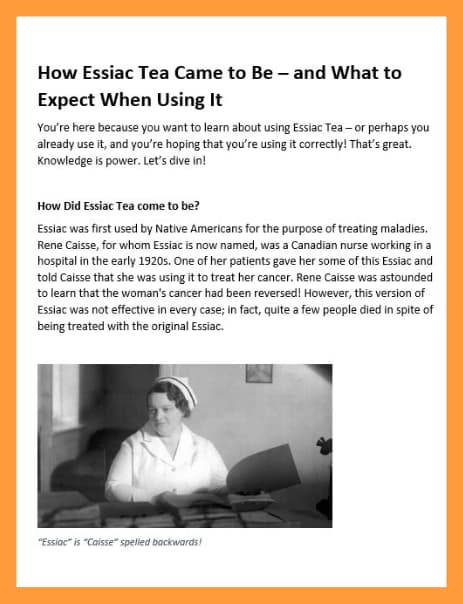 We always respect your privacy by never sharing emails. We only send about 4 issues a year, so no worries about us flooding your inbox!

Connect with us on Social media