About Our Organic Essiac As Seen on Ty Bollinger's "The Truth About Cancer."
Organic Essiac should be a staple in everyone's home. It is a popular herbal remedy that is used worldwide. Essiac helps maximize your body's inborn potential to keep itself healthy.

Chances are, you're reading this because someone you know told you about this herbal remedy. Possibly, you are reading this because you did a bunch of research and came across it. Most of our customers find us because of the incredible word of mouth this tea generates. People are talking about it because it WORKS!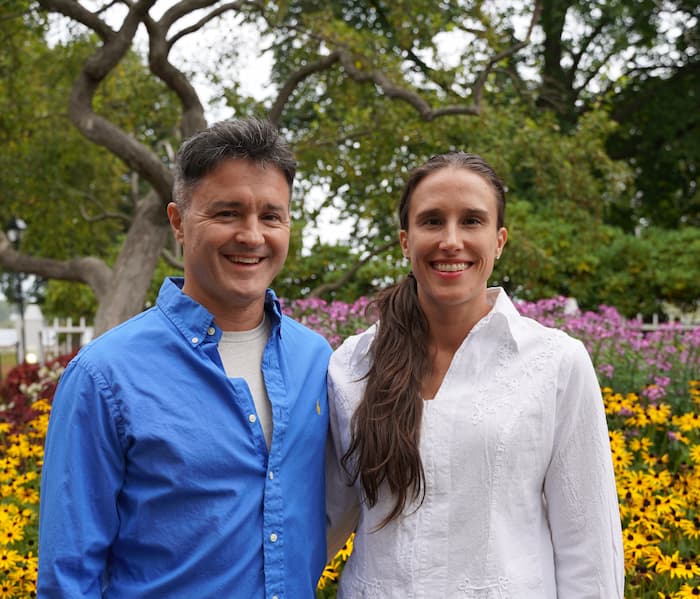 Gina and Bryan Paulhus, founders of Discount Essiac Tea and the greatest suppliers of Organic Essiac worldwide.
How Does essiac Work?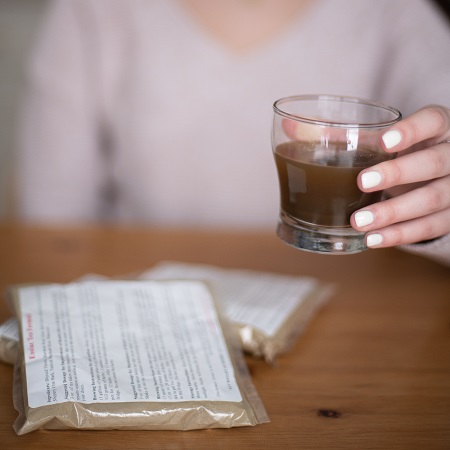 Essiac helps your body return to the ideal function as nature intended.
This product helps the body function at it's best by helping clean out the two most important detox organs:
the liver and the colon. This can take up to six months to happen - but once it does, the results can be life changing. The good news is that after this process, it's easy to maintain the changes by switching from the aggressive dose to the maintenance dose.
Click here for the ingredients in this tea.
What Conditions is essiac Used For?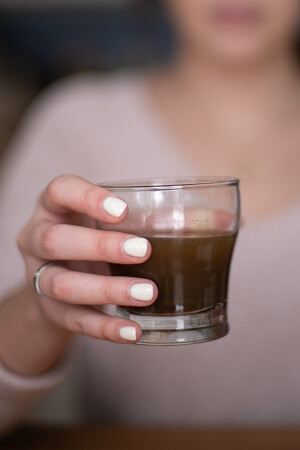 Essiac is taken by people from all walks of life.
It's used for by individuals with a wide variety of conditions. Here is a list:
Click here for more on the health conditions this tea is used for.
I Heard that it's Hard to find Real Essiac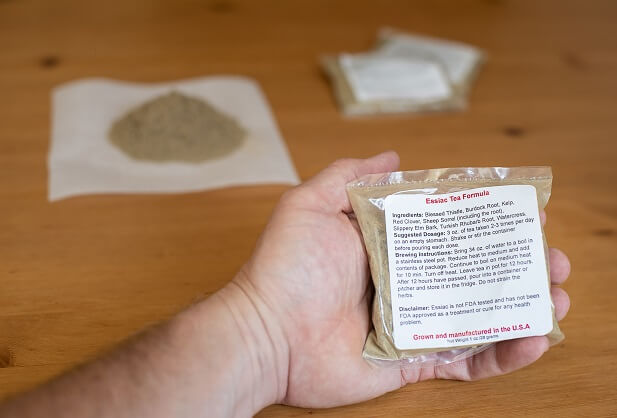 Most of the products you'll find online unfortunately are not real essiac.
It can be. Here is an article explaining the difference between fake and authentic essiac:
Check out this informative article.
Also,
Click here to see our proof of authentic formula
.
there is No Risk to You with Our Organic Essiac
We understand that it's expensive to be sick.
Everything costs money, and often it's hard to work so money is in short supply. We understand - we have had sick family members, too. We want you to risk nothing trying this herbal remedy, so we cover it with a
Money Back Guarantee
. All we ask is that you use it as directed for 6 months.
essiac testimonials from our customers!
Click here for a list of our testimonials, in alphabetical order by health condition.
It's most cost effective to order bulk 1-lb. bags and weigh the herbal blend yourself (this only has to be done once every 2 weeks). However, many opt for the convenient 4-oz. packets which each make one gallon (2 weeks worth of tea for most people).
It's also most cost effective to order the six month supply at a time, and that also helps to ensure you qualify for the Money Back Guarantee (that is, using the tea continuously for six months).
order our most popular size of essiac tea today
Our Essiac takes just 10 minutes to make once every two weeks. It costs less than $1 per day to use.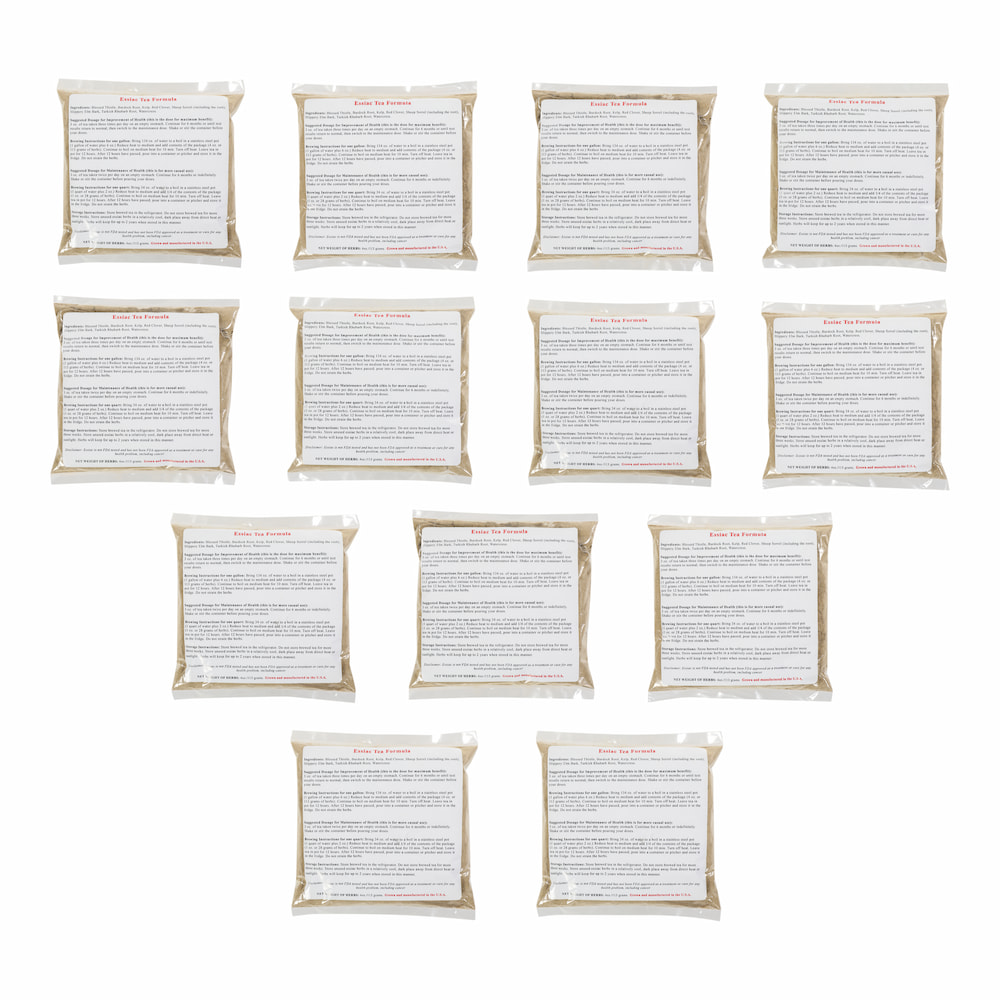 Click here to order our most popular supply of essiac tea for $179.97! It will last six months at the Aggressive/Improvement of Health dose and costs less than $1 per day to use.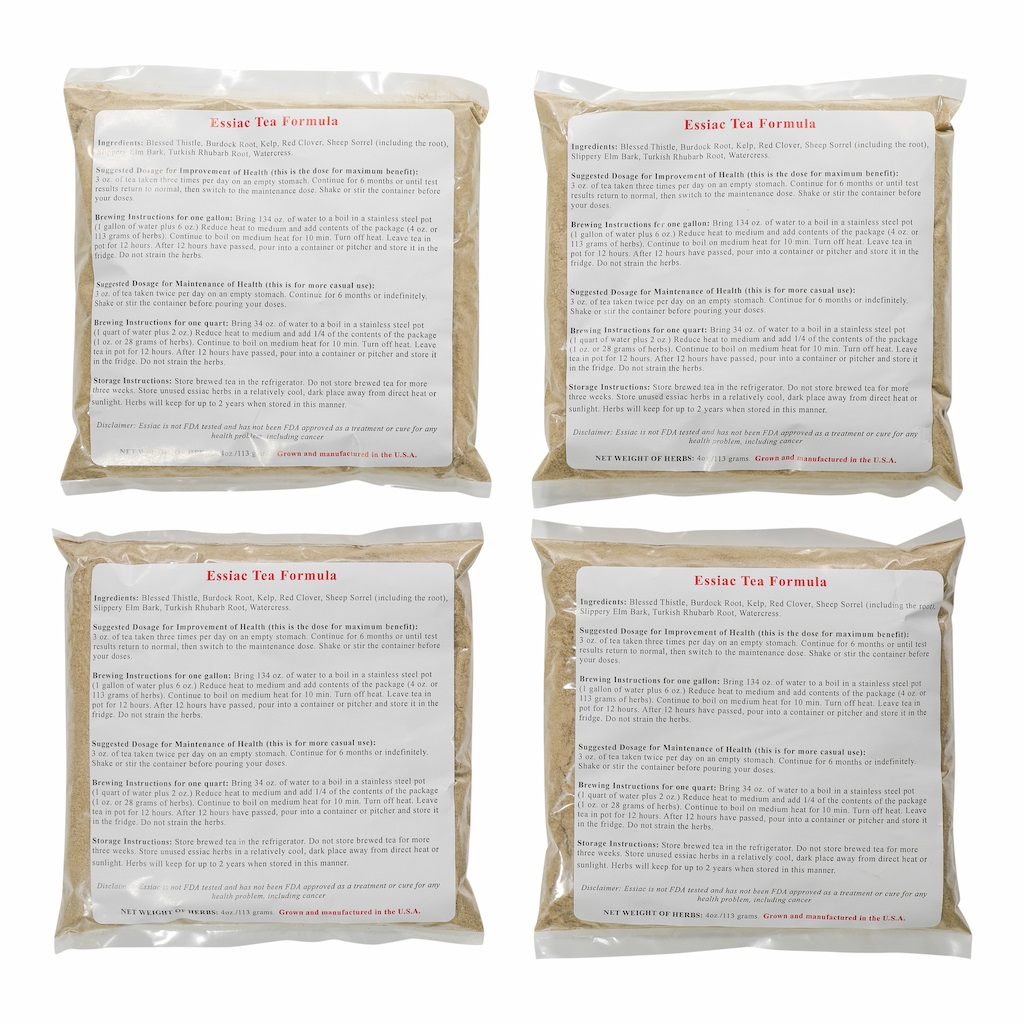 If you'd rather start small, you can order 1 lb. of Essiac in four 4-oz. packets for $68.97 by clicking here. This order lasts two months at the Aggressive/Improvement of Health dose, or three months at the Maintenance dose. If you're not sure which dosage you need, click here to learn.
Thank you so much for considering our product. We know that you won't regret using this tea for your own health and well being.