Essiac Shipping Costs
We understand that essiac shipping costs are always a concern. Sometimes the temptation is to buy essiac at the local health food store because there are no shipping costs. However, be careful that you are comparing total cost. If the health food store is charging four times as much for the essiac, you really are not "saving" on the shipping cost. You are paying a higher price there no matter how you slice it. Also keep in mind that most orders are for 6 months' worth of essiac. This means the essiac shipping costs can be divided across all that time. Even at $13.95 for shipping, each month ends up being only around $2.00 in shipping costs.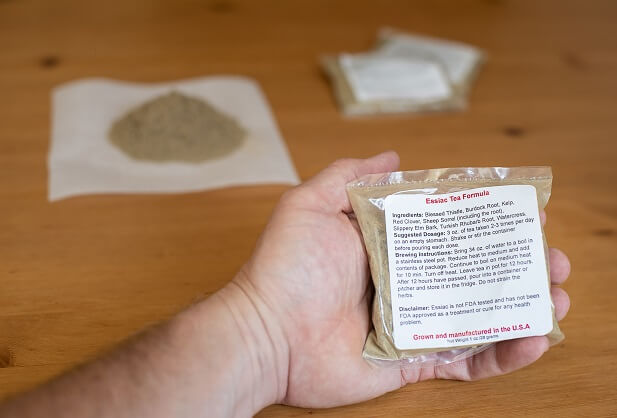 Essiac Shipping Costs:  The Numbers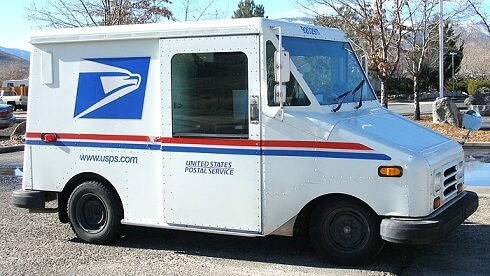 Essiac tea shipping costs within the U.S. range from about $7 to about $13
for a standard 3 lb. 4 oz. supply of herbs (which lasts one person 6 months at the aggressive dose.) For an exact quote, go to
usps.com
and type in our zip code of '01830' and the weight of the herb order size you are considering. Or, you can start ordering a product
by clicking here
and you will see shipping costs once you begin filling out your address in the secure online shopping cart.
International orders vary widely in cost,
but on average a 3 lb. 4 oz. bulk order is about $40 for priority. Receive quotes the same way as you would for U.S. orders - see above.
Our Shipping Service and Shipping Days
We ship all orders via usps.com.
This is the fastest and cheapest method for the type of product we have, and we have investigated many other services including FED EX, DHL, and UPS. Due to the heavy weight of our product in the quanties we well, the flat rate boxes offered by USPS are generally the best value for everyone. We understand some people have experienced trouble with USPS service (as is the case with most other carriers; too). We stand behind our services and in the event there is a problem with your parcel, we will always replace it at no charge to you. Choosing this service allows us to keep your essiac shipping costs down.
We ship on Tuesdays and Fridays.
This allows us to provide you with the freshest herbs at all times. Our cut-off on those days to prepare new orders is around 12pm EST. Please plan your orders accordingly. If you desperately need us to ship on an alternate day, please call us at 978-504-9517. We are happy to do so if you have this need.
If you order Priority Mail, your item will take 2-3 days in transit once we have shipped it,
but we ship orders on Tuesdays and Fridays only, even if you choose Priority Mail (You are paying for the Priority
freight time, not the expedited filling of your order
). In some instances, choosing ground shipping results in the same number waiting days as Priority. In other instances, ground shipping can take twice as long as Priority. Choose ground shipping only if you are not in danger of running out of herbs.
If you order via our secure shopping cart or over the phone
, your tracking number will be emailed to you so that you can keep track on the whereabouts of your order.