don't fall for these 6 Essiac Myths
when armed with the truth, you will be equipped to purchase the best essiac tea for you and your family
There are so many essiac myths and misconceptions about essiac out there. In this article you will learn about essiac myths and get to the real truth.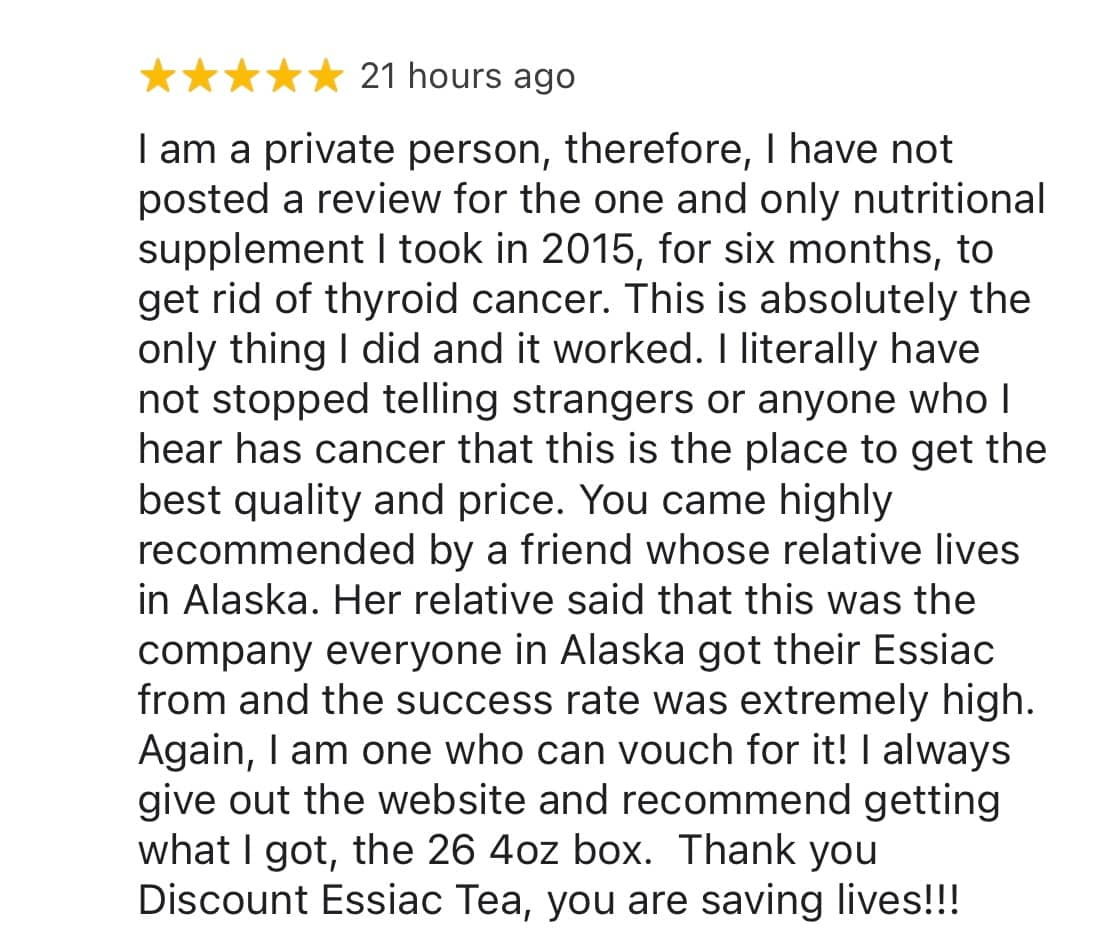 Essiac Myth #1:  Essiac tea must be stored in amber bottles. 

Truth:  Essiac tea is stored in your refrigerator - where it's dark! Therefore it doesn't matter whether essiac is stored in an amber bottle.
Essiac Myth #2:  Essiac needs to be boiled twice. 
Truth:  Our essiac tea is formulated as according to Rene Caisse, and she created the formula so that it only needs to be boiled once.
Essiac Myth #3:  After brewing essiac, it's time to strain the herbs. 
Truth:  The herbs themselves contain medicinal properties. It is similar to the idea of having orange juice or eating the whole orange. You'd miss out on some of the health benefits from only drinking the juice and never eating the entire fruit. This is why you should ingest the essiac herbs.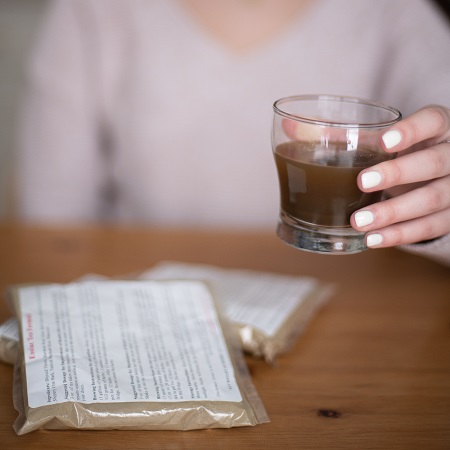 It's unfortunate that so many misleading myths surround this incredible tea.
Essiac Myth #4:  The red clover in essiac means I shouldn't take it if I have breast cancer.
Truth:  Essiac works at a blend of the 8 herbs. Therefore the individual herbs don't act as they would if you take them alone. Certainly, we are not telling you what to do. We just want you to know that the red clover is a tiny portion of the entire formula and we have heard great feedback from people with all types of health problems - and never once heard of someone getting worse after starting essiac.
Essiac Myth #5:  I should heat my essiac up before drinking.

Truth:  Essiac was designed to be taken cold straight from the refrigerator. You can heat it if you absolutely must - but we don't suggest it. The essiac is called a "tea" mainly because you brew it, but you certainly don't need to heat it when taking the doses and we don't suggest that.
Essiac Myth #6:  You should take breaks from essiac.
Truth:  Many people take it on a continual basis. However, you can certainly experiment with taking breaks to see how you do off of it. However, there is no evidence that it is necessary. Furthermore, please don't take a break until you've had six months straight of usage. Essiac needs time to do it's job in your body.
Myth #7:
Essiac tea is a 4-herb formula
Truth:
Eight herb essiac is actually the formula that Rene Caisse and Dr. Brusch found worked best in their research.
Click here to read more about eight herb essiac
order our most popular size of essiac tea today
Our Essiac takes just 10 minutes to make once every two weeks. It costs less than $1 per day to use.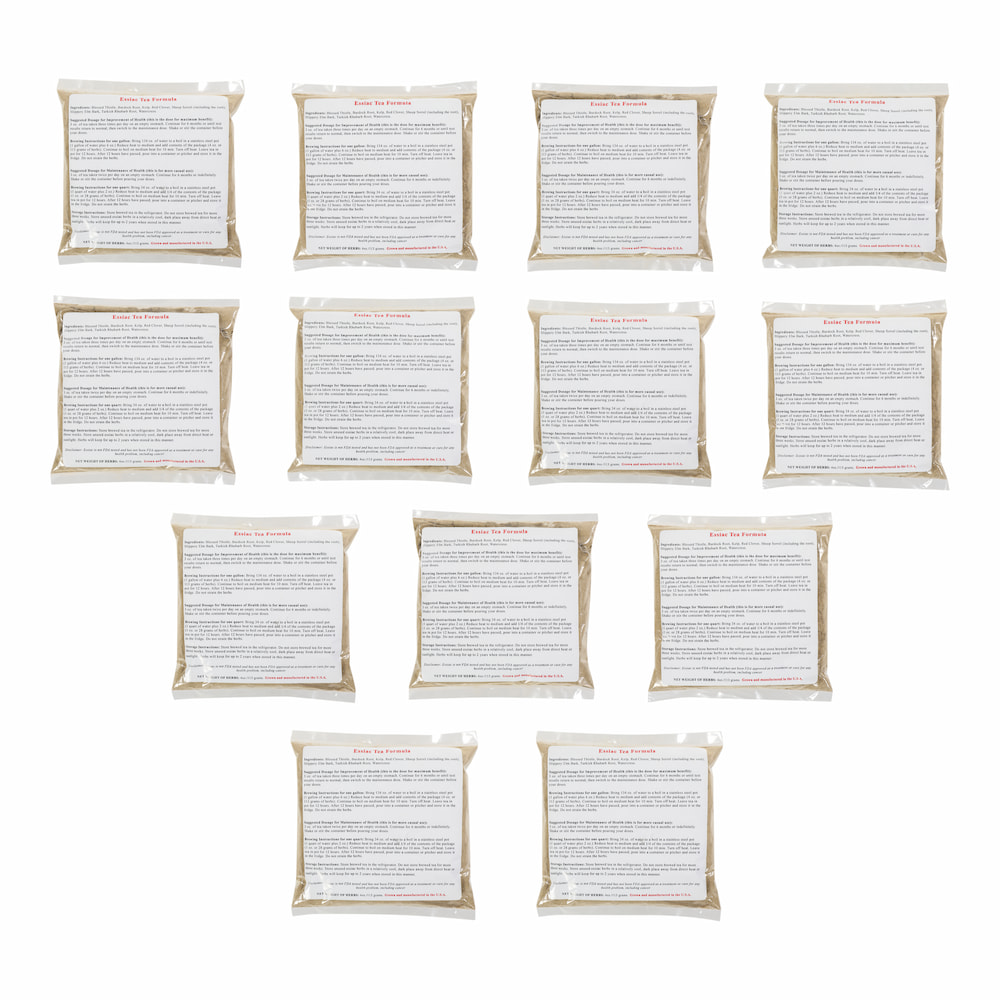 Click here to order our most popular supply of essiac tea for $179.97! It will last six months at the Aggressive/Improvement of Health dose and costs less than $1 per day to use.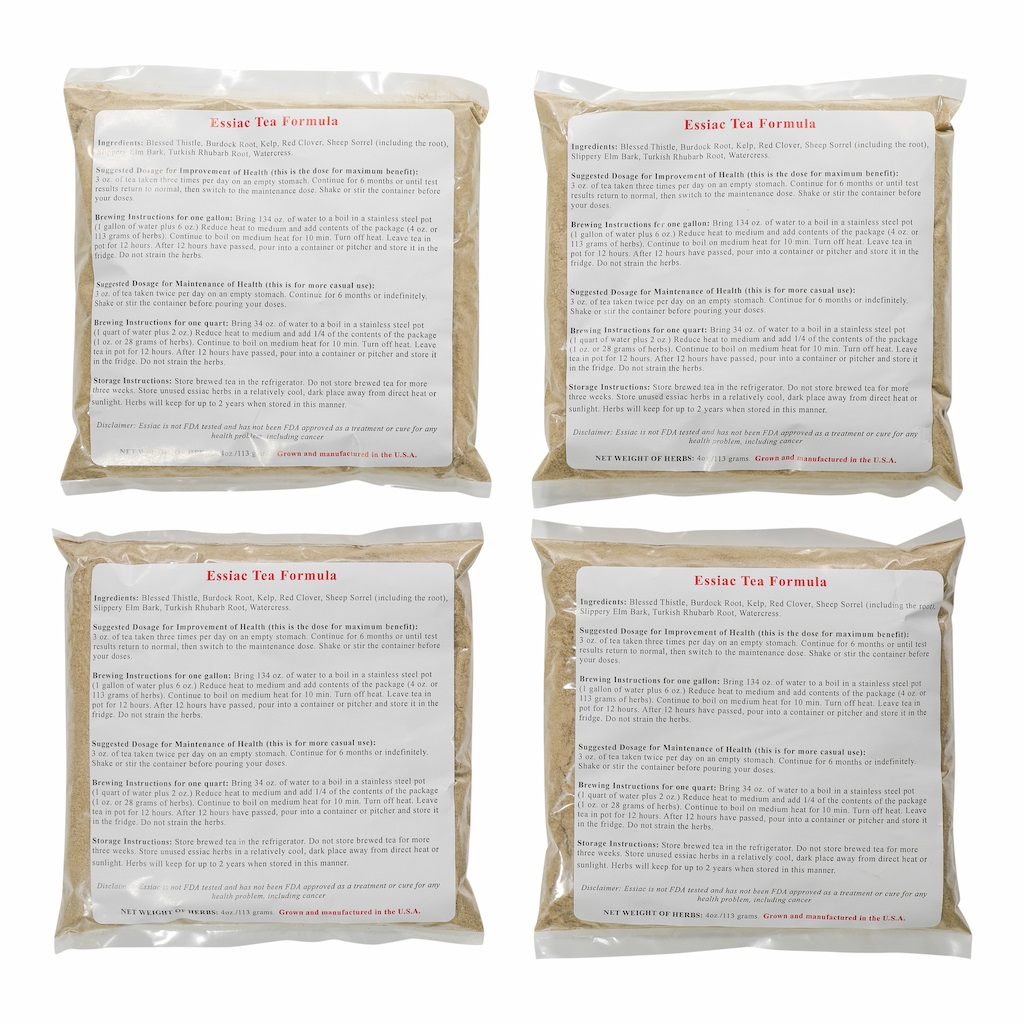 If you'd rather start small, you can order 1 lb. of Essiac in four 4-oz. packets for $68.97 by clicking here. This order lasts two months at the Aggressive/Improvement of Health dose, or three months at the Maintenance dose. If you're not sure which dosage you need, click here to learn.
Do you have questions about possible Essiac Myths? Ask below and we will be sure to get right back to you.