Storing Essiac Tea Properly
Will Ensure that the potency remains intact
Storing essiac tea correctly is very important because if it is stored incorrectly the efficacy of the tea may be reduced. The packets of herbs are good for 1 year after purchase. They are most likely still viable after even 3 or 4 years, but to be safe, don't plan to order more than 1 year at a time
Many customers believe they need to order more essiac every few weeks so that it's "fresh." This isn't necessary. Our herbs are always fresh since we sell so much essiac, we are sending it out the door right after it comes in to be mixed and packaged. If you buy essiac from another company who doesn't sell as much, it could easily be sitting around for years before it's sent to you. Furthermore, buying in a small quantity costs so much more, that it's not affordable for most to take it for the six months or longer that most people need.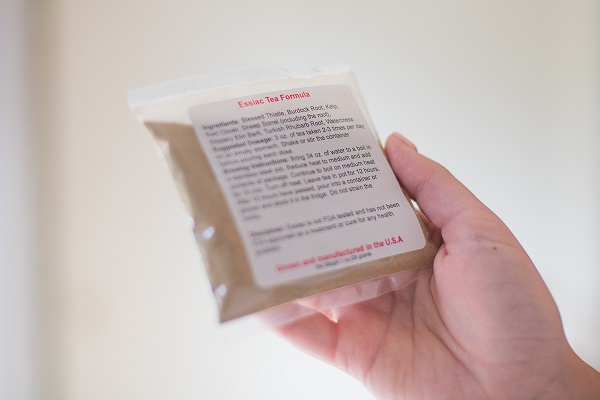 You can store your packets in a cupboard away from a direct heat source.
Store packets of herbs in a relatively cool, dark place. You can keep it in a normal room (basement isn't needed), however, be sure to keep it away from direct sunlight and away from a direct heat source such as a blowing heater. Avoid storing essiac tea herbs in the refrigerator or freezer. You can keep the essiac in the original packaging.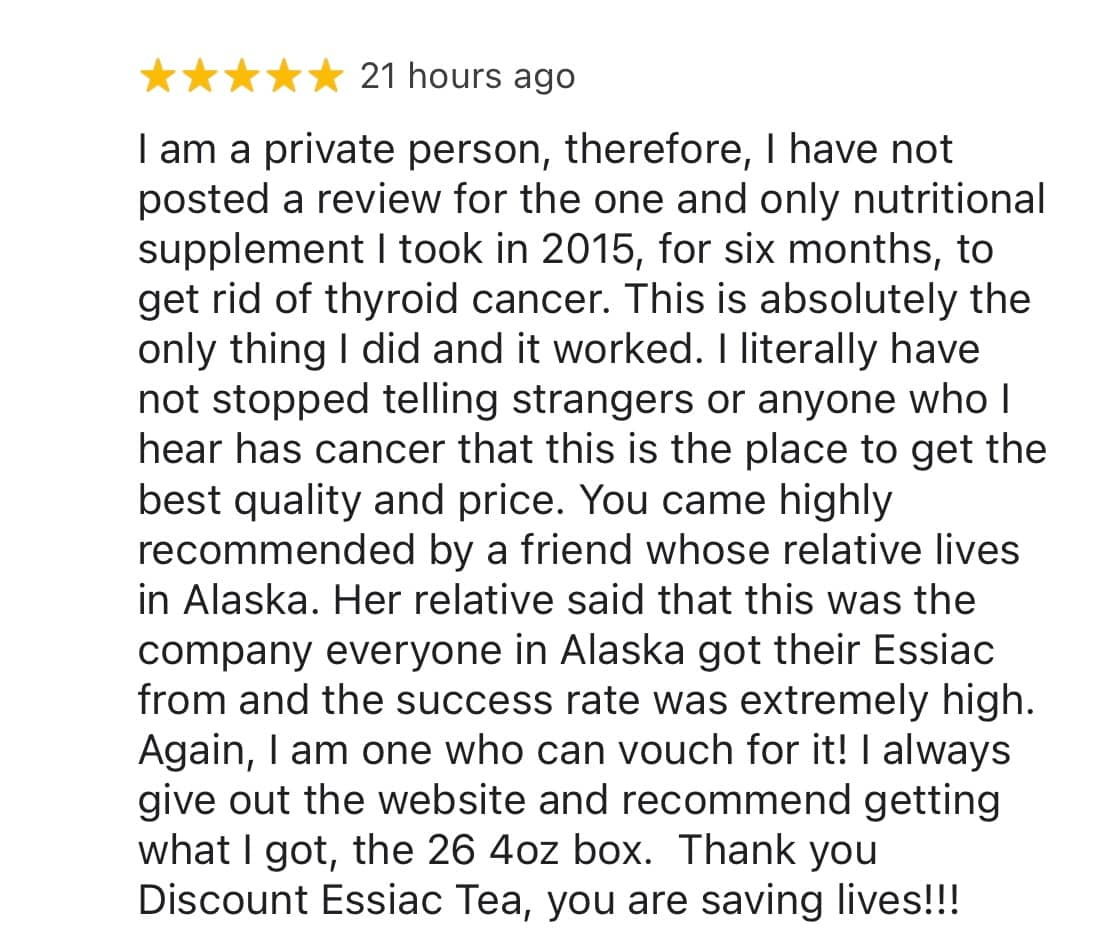 If you've opened your essiac bag and needed to reseal it, simply use a twist-tie such as the kind you'd get on a loaf of bread. This will allow the product to remain airtight which will preserve it for the usual timeframe. You can keep the essiac in the original packaging.

What About Storing Essiac Tea if i live in a very warm climate?
As long as the temperature of the room is tolerable for humans, it's ok for the essiac. For example, if your room is over 100 degrees then the tea shouldn't be kept in a room like that. In that case, if your home is that hot you can store the herbs in the fridge.
***We use the entire sheep sorrel plant, including the roots, in our formula!***
What About the Brewed Tea? how do I store that?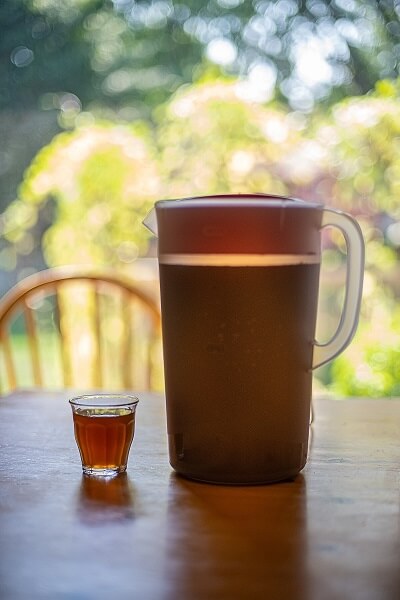 Store your brewed essiac tea in any pitcher you'd normally use for ice tea.
Your brewed essiac tea must be refrigerated, since there are no additives or preservatives used in this formula. For essiac tea brewing instructions, click here. Do not store brewed tea for more than two weeks, because the tea may spoil, and/or the efficacy may be reduced. For the benefits of essiac tea click here. 

Store your tea in a pitcher of your choosing. Dark bottles are not necessary, as your refrigerator is dark inside; therefore any exposure to light is negligible. Avoid storing essiac in the fridge for longer than 2 weeks. If you end up missing some doses and you have some left after 2 weeks, we suggest making a new batch anyway.
We suggest storing essiac in an open pitcher so that it's easier to stir the tea before pouring doses. There is sediment that will be on the bottom of the pitcher due to the powdered herbs that need to be left in the pitcher. We find that using a wooden spoon to stir is easier than shaking the big heavy pitcher. It does a better job dispersing the herbs so that you do not end up with a big clump of herbs at the end of the batch. Those herbs should end up in your body - not in the trash.
order our most popular size of essiac tea today
Our Essiac takes just 10 minutes to make once every two weeks. It costs less than $1 per day to use.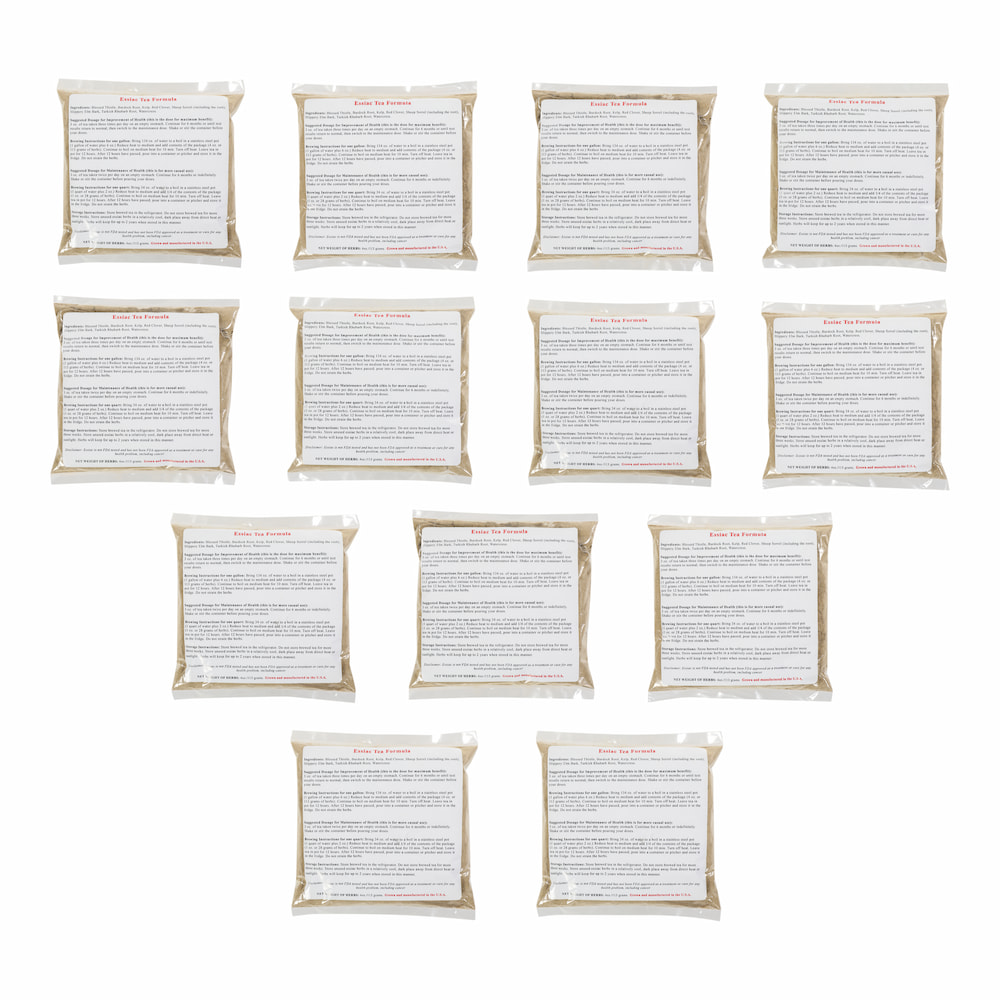 Click here to order our most popular supply of essiac tea for $179.97! It will last six months at the Aggressive/Improvement of Health dose and costs less than $1 per day to use.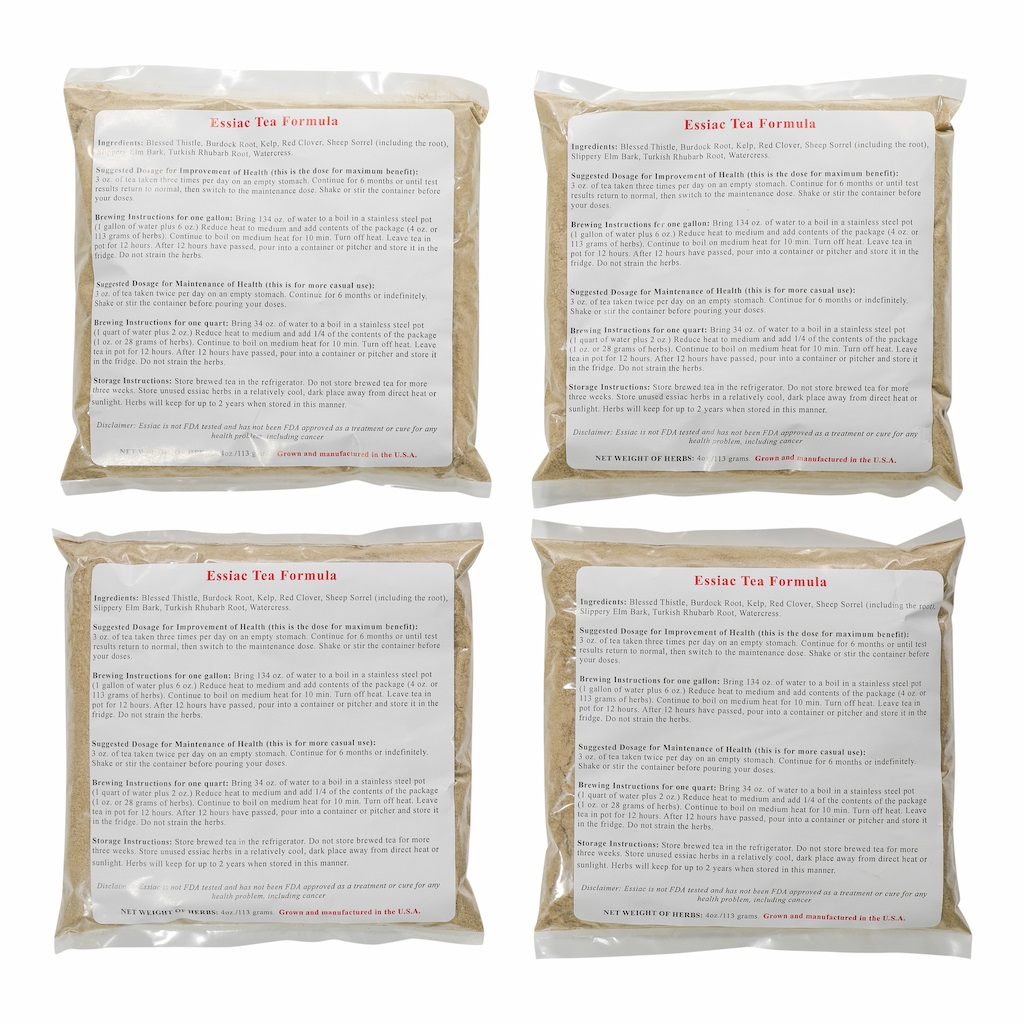 If you'd rather start small, you can order 1 lb. of Essiac in four 4-oz. packets for $68.97 by clicking here. This order lasts two months at the Aggressive/Improvement of Health dose, or three months at the Maintenance dose. If you're not sure which dosage you need, click here to learn.