Books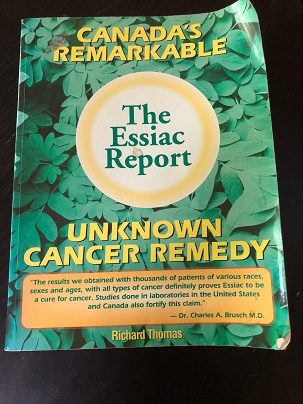 the essiac report
The Essiac Report
by Richard Thomas is the first book ever written on essiac. It has extensive coverage that is backed up with photos and documents. This is the basis for credible information on essiac. There is so much misinformation on essiac out there! This book cuts through all of that and gets straight to the truth.
change your weighs
Change Your Weighs
by Gina Paulhus is a book that will help anyone struggling with obesity. There are
many connections
demonstrated in the research regarding obesity and cancer. This book can also help you become more committed to an overall healthy lifestyle if you struggle with discipline, motivation or follow-through.