meet dr. michael smith, naturopathic oncologist
Dr. Michael Smith, Naturopathic Doctor, is a leader in his field. We were lucky enough to grab an interview with him to learn more about using naturopathic principles in our healing.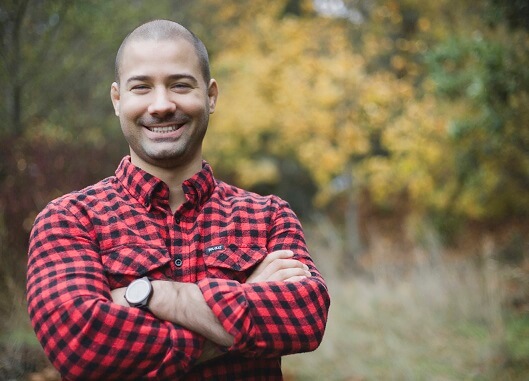 Dr. Michael Smith has a background in psychology as well as in Primary Care and Naturopathic Medicine
At Aceso Natural Medicine, Dr. Michael R. Smith, ND, BCB strives to help his team provide natural, herbal and holistic medicine to patients. Along with helping to relieve symptoms of other conditions, they can help patients get on track for healing. Since each patient is unique, there is no one-size-fits-all treatment. Thus, they will strive to help customize this alternative treatment to the needs of the patient.

Now that you know a bit about the value he brings, let's get straight to the inteview!
Evidence-based medicine is a huge part of Dr. Michael Smith's Naturopathic Practice.
Discount Essiac Tea (DET): You have a background in psychology as well as Primary Care and Naturopathic Medicine. How do you find those three disciplines interact to help you best help patients?

Dr. Michael Smith: My background and training have helped shape how I think about my role in the therapeutic relationship. Patients want to understand why their body is reacting and behaving in the way that it is and I see it as my job to educate them thoroughly about all potentially contributing factors and then provide them with all of the options for treatment, so that they can make a decision from a place of knowledge & empowerment about their health.
This not only creates a better understanding, but also better compliance & accountability because now they are an active participant in their own care. I have found in many cases a patient's thought process or cognitive perception to be a major contributory factor in how their nervous system functions, which then dictates how all other organ systems function because the nervous system communicates those functional signals to the organs.
This is what I have found to be a truly unique, holistic way of patient care – integrating mindfulness-based & behavioral medicine therapies into Naturopathic Primary Care core principles. 
DET: You offer a huge variety of treatments. How do you determine which ones are the best fit for which individual?
Dr. Michael Smith: I practice individualized medicine, meaning that not everyone should be treated in the same way because our biochemistry, physiology, & psychology function and react differently; which comes back to treating the whole person. But it is important to take into account all of the foundational factors that influence health, such as nutrition, hydration, movement & exercise, sleep, stress management, necessary supplementation, and avoidance of environmental pollutants.
Once all of these foundational pieces of health are met, then it becomes important to ask "What needs to be healed?" and "What are best treatments given this patient's unique personal/medical history and data?" This is why it is so important to get to know my patients really well & fully understand where they are at, so that way I can educate on the best potential treatment options for them. 
DET: What steps have you taken to try to help keep Naturopathic Medicine affordable for your patients? 
Dr. Michael Smith: Besides my private practice, Aceso Natural Medicine, I also founded and operate a 501(c)3 Nonprofit Charity called Vital Origin's Inc. This nonprofit organization was created to expand access to high quality naturopathic medicine for underserved populations including children whose parents can't afford care, seniors, those who serve our country (police officers, fire fighters, military personnel, & veterans), individuals with severe medical disability, and those with low-income. We believe that wellness should not be reserved for the wealthy and that finances should never be the only barrier to experiencing the healing power of Naturopathic care.
DET: How did you go about creating your nonprofit, and have you been pleased with its function thus far?

Dr. Michael Smith: I didn't want price to be an obstacle for people in my community to seek Natural Healthcare options, so I started to create Vital Origin's Inc even before I created my for-profit business. I love being able to give back and honestly, most of my nonprofit patients are so grateful that they are more consistent & accountable with their treatment plans and follow-ups than some of my for-profit patients. It also warms my heart that people in the community see value in this organization and donate regularly to our mission so that we can continue to provide these folks with the same great care. 
DET: On your website you mention working through injury in wrestling and wanting to find a better solution than taking loads of ibuprofen. How do you feel athletes could benefit from the services you offer? 
Dr. Michael Smith: We have never understood or had more education than we currently do about peak performance medicine and the necessary requisites that must be met for optimal physiological and psychological function of athletes; many of which are the same Foundations of Health that I mentioned earlier. However, this also includes tracking biomarkers, such as Heart Rate Variability (HRV), to measure nervous system function and estimate optimal training loads to optimize an athletes training schedule, as well as properly train recovery to avoid injury states.
I could go on and on here, but the short answer is that an athlete could benefit immensely by having a Naturopathic Doctor and Board Certified Biofeedback Practitioner well versed in peak performance medicine on their team.
DET: Do you offer Naturopathic Oncology? If so please describe the services offered.
Dr. Michael Smith: I do offer Integrative and Naturopathic Oncology care to patients seeking this approach. I always discuss the evidence-based nutrition that can help prevent and treat cancers, the most well-studied supplementation used in cancer treatment, cutting-edge therapy options, natural solutions to common side effects in conventional care, as well as utilizing evidence-based supplementation to improve conventional treatments. In the State of Illinois, I cannot prescribe or utilize high-dose intravenous (IV) therapy. 
DET: How important are dietary recommendations to your practice, and what methods do you determine to provide recommendations to patients?
Dr. Michael Smith: This is one of the first things I talk to each and every patient about. We are what we eat! Recommendations often depend on what condition the patient is presenting with. This will also determine how much we do at one time. Small, manageable changes over time are necessary for some patients because it's much more sustainable.
The foundation of my recommendations are rooted in evidence-based nutrition, therapeutic diets, and therapeutic fasting. Dietary restrictions, sensitivities, or allergies also have to be considered when making recommendations. 
DET: On your website you mention that you want to be able to take appropriate amounts of time with each patient. How do you do that and still provide yourself with sufficient income? Do you accept insurance? 
Dr. Michael Smith: My first priority is providing high quality patient care, which means sufficient time for an in-depth, comprehensive visit that allows me to really get to know my patients so that I can provide true patient-centered, holistic care. Being a solo practitioner however does limit my ability to see more patients when my schedule is full, which is why I am starting to create an online hybrid course for peak performance clients so that I can help more people.
With insurance, there are only 20 states that license and regulate Naturopathic Physician Licensure and Illinois is not one of them yet, so I cannot be credentialed with any health insurance company in the State of Illinois. Some patients will use a Health Savings Account (HAS) or Flex Spending Account (FSA) to pay for their care. 
DET: If you could provide one tip anyone can implement in order to assist in their health, what would that tip be?
Foundations of Health and Consistency. 
The Foundations of Health include eating a colorful diet, sufficiently hydrating with water, adequate movement & exercise, quality sleep patterns, managing stress, practicing functional breathing, utilizing necessary supplementation, and avoiding toxicants in our environment.

But consistency is essential. For example, getting to bed at the same time every night and waking up at the same time each morning to optimize sleep patterns & support recovery of all organ systems. Meeting these foundations consistently will create a healthier and more resilient human being. 
DET: Do you offer telehealth for patients who don't live locally?
Dr. Michael Smith: Yes! I really enjoy providing telehealth for patients that I would never have the ability to serve due to distance. Virtual visits and phone visits solve that problem and allow me to provide the same great care to a broader population who desire holistic, natural medicine options.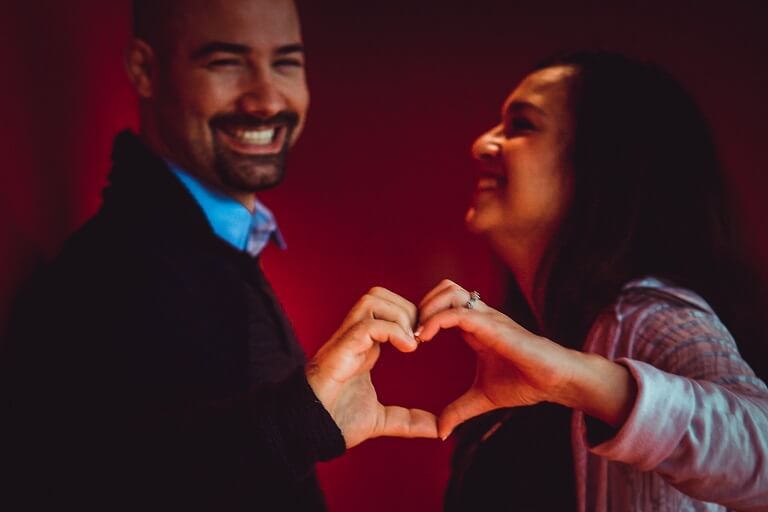 Dr. Michael Smith's health and vitality are contageous to those around him!
---
As a Naturopathic Doctor Board Certified in Biofeedback, Dr. Michael R. Smith, ND, BCB can identify the most effective natural and holistic remedies to help with the patient's symptoms and pain. Along with that, we can also provide follow-up appointments to ensure the patient remains on track for a healthy lifestyle. With our patient-centered focus, we use the treatment help promote recovery, decrease stress and more.
Call us at 815-782-3974 and schedule an appointment today.
Dr. Michael R. Smith, ND, BCB
Licensed Naturopathic Doctor
Board Certified in Biofeedback
Aceso Natural Medicine
acesonaturalmedicine@gmail.com