Help With Cancer Expenses
Nowadays, many people need help with cancer expenses. We understand what a strain it is on families when someone is diagnosed with cancer. Even if the medical bills aren't too bad because of insurance, there are always many other financial issues to contend with. Missed work, increased travel back and forth to doctors, and alternative health expenses can really add up! 
It's funny that when you are very sick, money sometimes is the last thing on your mind. Nothing seems to matter as much as getting well. However, money is something that everyone needs, in particular when someone is sick and needs to be able to partake in treatments that come along with a cost. Ironically, when someone is ill they tend to not have the strength, energy or health to be able to work much, if at all. That's where organizations providing help with cancer expenses comes in.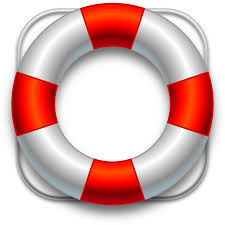 Help With Cancer Expenses
In addition to the fact that we offer essiac at a free or reduced price due to financial strain (all you have to do is ask), check out these resources:

Stupid Cancer
Provides advocacy, research and support for young adults with cancer.
StupidCancer.org
The Pink Fund
Gives financial assistance to breast cancer patients for nonmedical bills like rent and gas.
PinkFund.org
The Cancer Financial Assistance Coalition (CFAC) is a group of national organizations that provide financial help to patients. CFAC provides a searchable database of financial resources. CancerCare's financial assistance programs (800-813-4673) provide limited financial assistance for people affected by cancer.
Financial Resources at Cancer.Net
Free or Reduced Cost Essiac to Those in Need
If you need essiac tea at reduced or no cost, please
Contact us.
Issues Accepting Help for Expenses
Many people feel guilty accepting financial help when dealing with cancer expenses. However, it's better to think of it this way: If you could help someone else who needed help with cancer expenses, would you? Have you ever given someone your time, effort, or money? How did it make you feel to be able to help out?
All you need to do to release your guilt is to commit to paying it forward once you're better. Keep the circle of giving going, and you never have to feel guilty for accepting help. After all,  we are all here to help each other!
If you have tips for us about additional resources for receiving help with expenses, please fill out the form below. We love to hear your suggestions and feedback.